Cambodia and Malaysia Set to Boost Trade and Tourism Between the Two Countries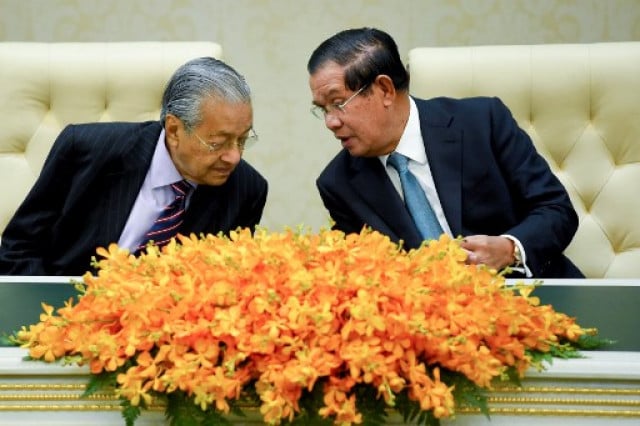 Torn Chanritheara and Phoung Vantha
September 3, 2019 11:55 AM
The two leaders share the view that the Regional Comprehensive Economic Partnership will contribute to regional economic integration and growth
PHNOM PENH--Cambodia's Prime Minister Hun Sen and his Malaysian counterpart Tun Mahathir Mohamad Tuesday presided over the signing of two agreements intended to increase trade volume and tourism between the two countries.

The Agreement on the Avoidance of Double Taxation and the Prevention of Fiscal Evasion with Respect to Taxes on Income was signed by Minister of Finance Aun Pornmoniroth and Malaysian Foreign Minister Saifuddin Abdullah. And the Memorandum of Understanding on Cooperation on Tourism was signed by Tourism Minister Thong Khon and the Malaysian foreign minister.
Prime Minister Hun Sen received Mahathir at the Peace Palace during the Malaysian prime minister's official visit to the country.
According to the press release issued by the Ministry of Foreign Affairs and International Cooperation, they exchanged views on regional and global issues of common interest and concern including cooperation among ASEAN countries, issues relating to the South China Sea, developments in Myanmar's Rakhine State and the Rohingya minority, counter-terrorism and other global issues.
"The Malaysian government encourages the private sector… expanding trade through collaboration in Cambodia's long-term development projects," the press release said. "The Malaysian Government is also committed to accelerating trade via cross-border initiatives within ASEAN and digital platforms such as e-commerce."
The two leaders share the view that the Regional Comprehensive Economic Partnership will contribute to regional economic integration and growth as well as safeguarding multilateral trading system, the press release said.
In 2018, Malaysia's total trade with Cambodia reached $558.5 million, which represented a 22.6% increase compared to 2017. Malaysia currently is the fourth largest source of foreign direct investment for Cambodia, totaling $2.73 billion.
Related Articles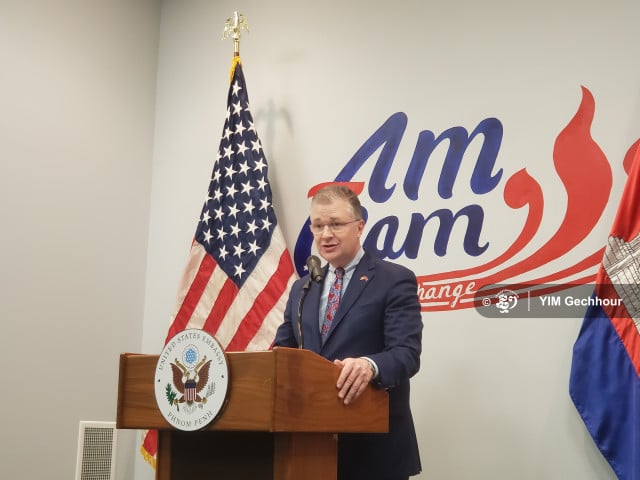 November 24, 2020 1:57 AM