Cambodia and Vietnam Ease Border Restrictions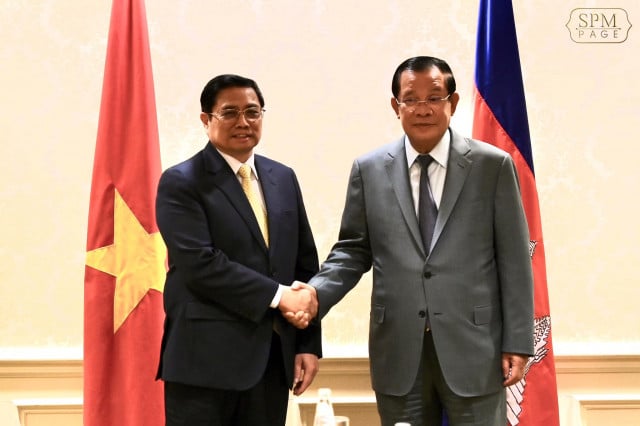 Leaders' agreement set to boost tourism
PHNOM PENH – Cambodia and Vietnam have agreed to reopen their air and land borders for tourists between both countries.
This follows a meeting between Cambodian Prime Minister Hun Sen and the Prime Minister of Vietnam Phạm Minh Chính on May 11. Both were at the ASEAN-US Summit in Washington.
Vietnam still has some travel requirements. Cambodia has waived travel conditions for international tourists who have been vaccinated.
Hun Sen told Tourism Minister Thong Khon to discuss with his Vietnamese counterpart the conditions for tourists moving between the countries.
Cambodia has opened up to a wide range of vaccinated tourists but Vietnam has some conditions for international tourists, he added.
"I just asked the Prime Minister of Vietnam to reopen the border for tourism," Hun Sen said at a meeting with Khmer communities in Washington this week.
The Vietnamese PM agreed and both sides said they would let the tourism ministers work together.
Hun Sen said that if Vietnam continues to restrict travel to international tourists, Cambodian tourists will not go to Vietnam much but Vietnamese tourists can come to Cambodia because the travel conditions are convenient.
According to the E-Visa Vietnam website, tourists wishing to go to Vietnam must be vaccinated with at least two doses and tested for Covid-19 before travelling and arriving in Vietnam.
Tourists must stay in quarantine for a day for the results of the test. In addition, tourists need insurance when travelling in Vietnam.
Chhay Sivlin, the president of the Cambodia Association of Travel Agents said that the discussion was a positive sign that would benefit the economy and restore tourism.
It would still be a challenge if Cambodia opened for border to welcome international tourists while Vietnam did not. Some international visitors needed to transit in Vietnam or neighbouring countries.
"It's a good sign for the tourism sector because when opening the border, there will be more international visitors travelling to Cambodia and spend money on our local people," she said.
"By opening borders, both countries will benefit their local citizens by providing jobs, transportation services and help the national economy."
Sivlin said that Vietnamese tourists are a vital source of income for Cambodia among ASEAN countries because they come as big group and they don't plan for long. On opening the border, they will travel immediately because the countries are neighbours.
Cambodia has reported no COVID-19 cases for a week. As of May 12, approximately 14.252 million people had been vaccinated with a second dose.
According to the Ministry of Tourism report in 2019 showed that Vietnamese was the second big source of tourism (908,803) for Cambodia after China.
Related Articles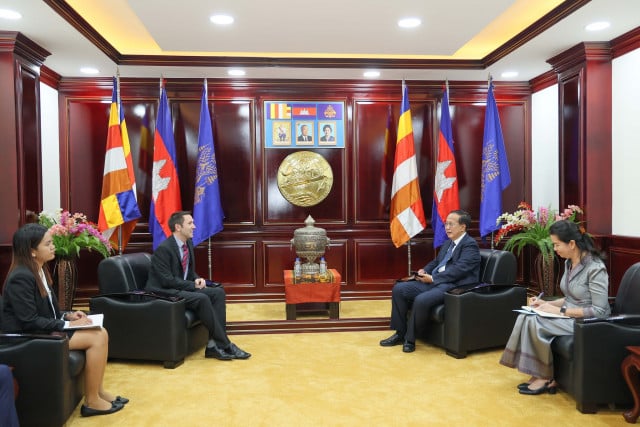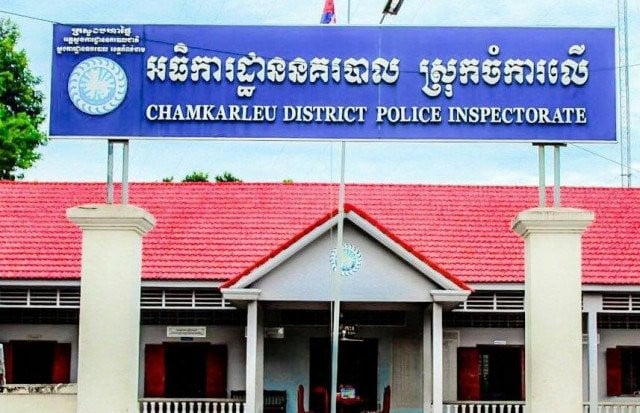 November 22, 2021 7:18 PM