Cambodia and Vietnam to Set up a Joint Border Checkpoint at Bavet-Moc Bai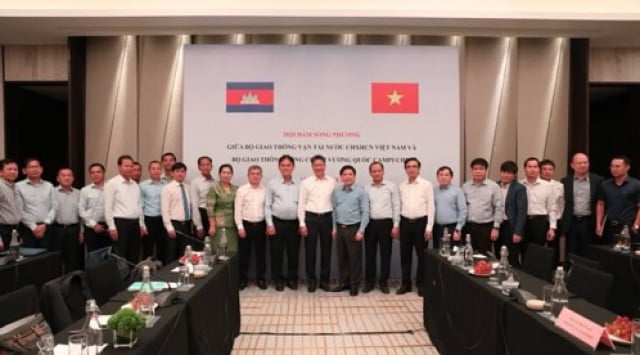 Phoung Vantha
December 20, 2019 12:13 PM
Cambodia and Vietnam Thursday discussed ways to eliminate traffic congestion at the Bavet-Moc Bai border crossing and increase trade volume between the two countries.

Minister of Public Works and Transport Sun Chanthol met with his Vietnamese counterpart Nguyen Van TheBoth to discuss traffic and other challenges in order to facilitate and boost trade.
Sun Chanthol said that the two countries will study ways to manage a common control area, look into extending working hours from 6:00 am to 10:00 pm at the border crossing, and increasing from 500 to 800 the number of vehicles (containers) allowed to cross the border in each direction each day.
"The Vietnamese side has prepared about 50 hectares of land on its territory for the two sides to study [the possibility of setting up] a single inspection or single window area," Sun Chanthol said.
The first phase of the Phnom Penh-Bavet expressway project has already been studied by the Japan International Cooperation Agency, he said. The cost of the project is estimated at $2 billion, he added.
Last year, the trade volume between Cambodia and Vietnam reached $4.7 billion, which represented a 23.8 percent increase compared to 2017.
Related Articles