Cambodia approves boundary treaty with Vietnam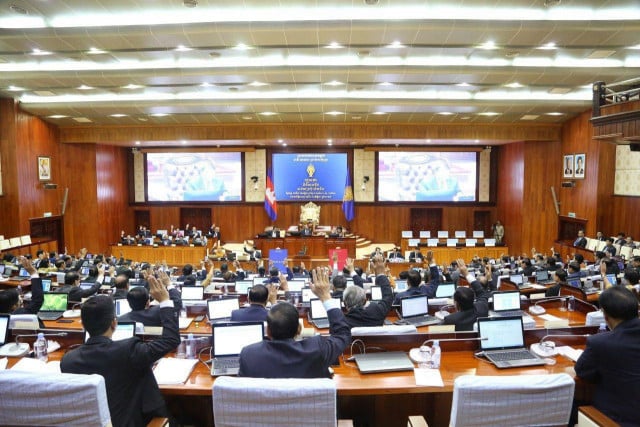 Heng Samrin says 84 percent of border demarcated

PHNOM PENH - The National Assembly on Monday unanimously ratified a draft law on a 1985 boundary agreement with Vietnam and an additional treaty in 2005.
"Cambodia and Vietnam have achieved a total of 84 percent of land border demarcation from Ratanakiri to Kampot provinces," National Assembly Presdent Heng Samrin said.
During a two-day visit to Hanoi in October, Prime Minister Hun Sen and his Vietnamese counterpart Nguyen Xuan Phuc signed two border documents.
The Grassroots Democratic Party said Sunday that the National Assembly should not ratify legislation on border issues as the parliament is ruled by a single party.
Related Articles