Cambodia Arrests 3 Women, Seizing 150 kg of Illicit Drugs: Official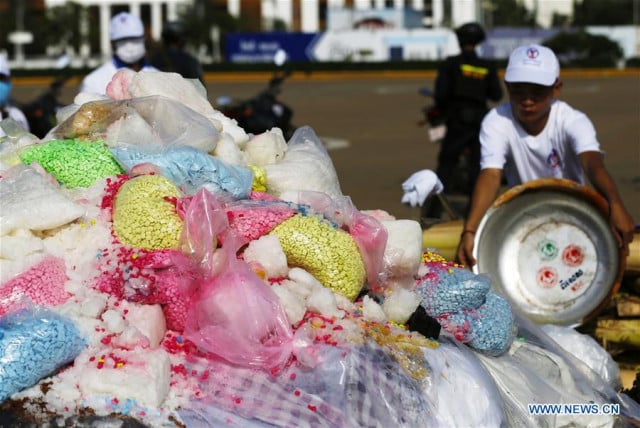 PHNOM PENH -- Cambodia's anti-drug police have arrested three local women for allegedly trafficking illicit drugs, seizing a total of 150 kg narcotics, an official said on Sunday.
The trio were apprehended on Saturday during a raid in the capital Phnom Penh and its adjacent Kandal province.
"A total of 150 kg illicit drugs in four types as well as a car were confiscated from the three suspected women," the Interior Ministry's Secretary of State and spokesman Khieu Sopheak said in a report released to media.
He said police were currently hunting for their masterminds and accomplices.
Cambodia has no death sentence for a drug trafficker. Under its law, someone found guilty of trafficking more than 80 grams of illicit drugs could be jailed for life.
According to the Interior Ministry's anti-drug department, Cambodia nabbed 5,572 drug-related suspects, including 105 foreigners, during the January-April period of 2023, seizing a total of 361 kg narcotics.
Related Articles