Cambodia arrests Malaysian man with more than 1 kg of illicit drugs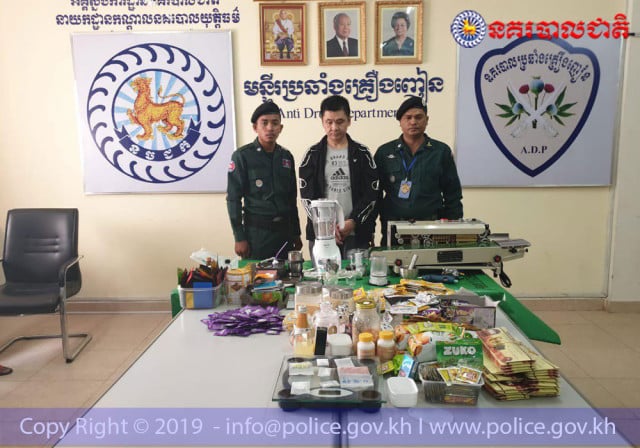 Xinhua
November 17, 2019 2:32 AM
PHNOM PENH-- Cambodian anti-drug police have arrested a Malaysian national for allegedly possessing and trafficking 1.17 kilograms of illicit drugs, the National Police reported on Saturday.

Kek Chin Seng, a 39-year-old employee at a casino in Phnom Penh, was caught on Wednesday evening at his rental home in Phnom Penh's Chamkarmon district, the Police said on its website.
"About 1.09 kilograms of ecstasy, 29.5 grams of ketamine, 0.88 grams of crystal methamphetamine, and 45 grams of Nimetazepam were seized from the alleged drug dealer," the Police said.
The Southeast Asian nation has no death sentence for drug traffickers. Under its law, someone found guilty of trafficking more than 80 grams of drugs could be jailed for life.
According to the anti-drug department, Cambodia nabbed 15,144 drug suspects, including 324 foreigners in 12 nationalities, during the first nine months of 2019, confiscating over 405 kilograms of drugs.
Related Articles