Cambodia Asks, Should Internships Be Paid?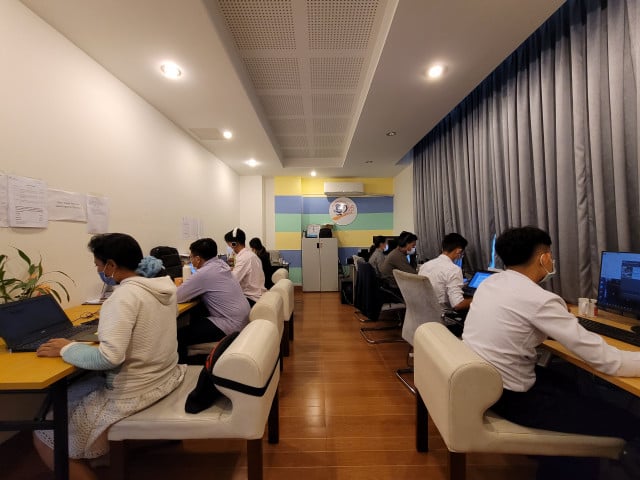 November 22, 2021 5:01 PM
With increasing opportunities to develop skills as interns, students, employers and education specialists debate whether more regulation is needed to ensure opportunities are accessible for all
PHNOM PENH--More Cambodians are debating the issue of whether or not internships should be paid, as an increasing number of students now seek opportunities to intern and boost their skills before joining an increasingly competitive job market.
This comes at a time when internships are becoming more visible in Cambodian society, with more companies and organizations offering work experience to students in order to better prepare them for the workplace.
Ou Ritthy, founder of students and youth consulting and mentoring platform Sour Mouy, said that he has seen a mixture of paid and unpaid internships being offered to students, but was surprised to note that many larger organizations and institutions—notably embassies—are still running unpaid intern programs, despite having the resources to pay students for their time.
"Interestingly, what I see, in contrast, is small, local non-governmental organizations are providing internship with payments," Ritthy said.
Paid internships, Ritthy said, are extremely helpful for young Cambodians, especially students who do not come from wealthy backgrounds or who have moved from rural provinces to study in cities like Phnom Penh.
"Of course, they want to gain experience and knowledge but they also need to spend on a daily basis, for example, for fuel, food and accommodation," he continued, adding that, "I used to be an intern myself at an international organization with no payment so I can understand this issue."
Many young people now are more qualified and capable of doing the work than current employees, even though they're just interns, Ritthy argued. He underlined how crucial it is for organizations to change their policy on unpaid internships.
"Sometimes, despite being interns, they work as hard as employed staff. Moreover, our youngsters are smart, digitally literate as well as proficient in foreign languages. Why don't they get some incentives for their hard works and commitment?" Ritthy questioned.
The change that Ritthy has been pushing for is one that would ease the financial burdens on underprivileged students and make potentially career-changing opportunities more inclusive and accessible—this is a debate that has long raged on beyond Cambodia.
The Great Intern Debate
In the UK, the government attempted to crack down on unpaid internships which were deemed exploitative and exclusionary, but despite regulation, many interns still receive no pay for their work. Similarly, in the US, a 2021 survey among students found that as many as 40 percent who had undertaken interns were not paid for their work. The EU, despite banning unpaid internships in 2018, has introduced even tougher legislation and vowed in 2020 to develop a "legal instrument" with which to punish employers who don't pay their interns, apprentices or trainees.
But in Cambodia, apprenticeships are specifically covered under the Labour Law, but these are typically reserved for more trades and crafts—internships are not covered by the 1997 Labour Law and so those students who do intern, whether they are paid for their work or not, would likely fall into the law's grey area.
Han Noy, a third-year student majoring in international relations at Pannasastra University, has been doing his internship at a think-tank in Phnom Penh. Although his sole purpose for undertaking the internship was to learn more and acquire new skills, he said he thinks it would be reasonable and helpful if organizations or companies provided some level of payment or allowance for interns.
"Even a small payment can make a difference because they [interns] will be happy and motivated to do their job better," he said.
Some companies are already ahead of the internship debate. Pech Pong Ponharith, chief operating officer of TW Communication and Kakcent, said that financial remuneration is needed when interns are giving up their time to work.
"Personally, we provide interns an allowance as we want them to feel that they have been contributing to the growth of the company, so they can feel valued and appreciated," Ponharith said.
Internships, according to Ponharith, are normally the first employment opportunity those students can manage to have. Therefore, it is always an exceptional experience for them.
"As a manager, you still can look at their performance to assess and determine whether you should give them incentives or not, but if you can provide them with even a very small amount of money, it would really be splendid support," he added.
How Much Support is Needed?
Heng Kimkong, PhD scholar at the University of Queensland who also runs an education forum group, noted that internships of any nature should focus on the development of skills that will lead to greater opportunities in the future.
"We should encourage both types of internships because even though unpaid internships do not offer monetary incentives, they provide the interns with work experience and the opportunity to develop different skills, including hard and soft skills. Sometimes such skills are worth more than the financial incentives," Kimkong said.
Some companies or organizations may not have a choice as to whether to pay their interns, he said, noting that resources available are not always within an employer's control. Similarly, he argued that students can assess whether they can afford to undertake an unpaid internship or not.
"I believe it should be up to the organizations whether or not they can offer payment for the internship program, and it's up to students or internship seekers to decide whether to join paid or unpaid internships," Kimkong said, pointing out that the pressure on organizations to provide payments may force some organization or companies with less resources to stop providing unpaid internship opportunities altogether.
As internships are considered a way to bridge the skills gap, college students like Noy seek to pick up skills and knowledge that couldn't be learnt at school.
"For me, I want to get knowledge and other things that I can learn during my internship. Just like other intern seekers, it is better if the place where we undertake our internships take care of us as well and teach us to understand the workflow by creating an environment that allows us to learn," Noy rationalized.
He went on to say, "However, some workplaces do not seem to care about interns and the interns feel left behind without being given proper attention or any practical work to undertake."
Ponharith agreed that interns require sufficient support and care from organizations or companies.
"I try to understand them. I know they need more than just financial support. What they really need most is a value given to their efforts and appreciation for their works," he said.
According to Ponharith, nowadays, it also has become even more arduous for many companies or organizations to recruit qualified human resources.
"Thus, it is increasingly practical for us to pay more attention, mentor and guide those interns. With this, they could try to work harder and advance their capacity, and after they end their internship, they may even consider continuing their employment with us," he emphasized.
Related Articles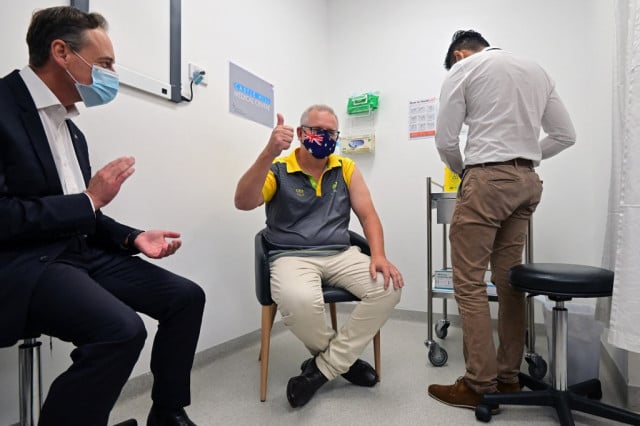 February 22, 2021 2:18 AM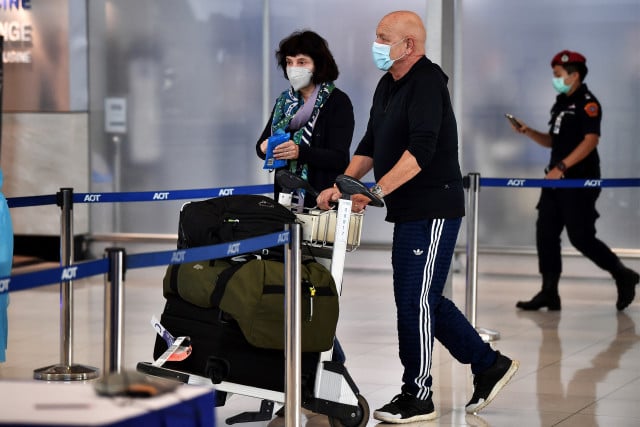 November 1, 2021 10:36 AM