Cambodia Back from ASEAN Para Games with Flag and Medal Record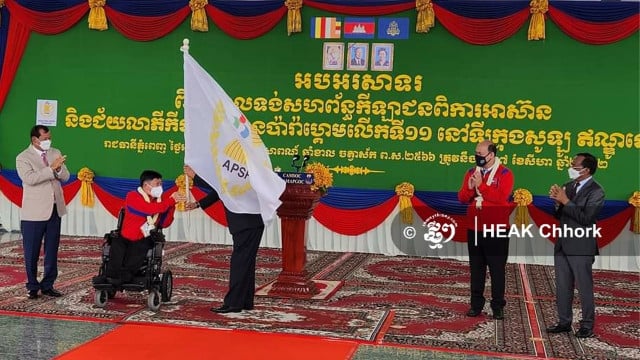 PHNOM PENH – Team Cambodia returned from the 11th ASEAN Para Games on Aug. 7, with 28 medals around athletes' necks and carrying the flag of the Southeast Asian Paralympic Sports Federation.
The flag was presented to Hun Many, head of the Cambodian delegation, at the closing ceremony held on Aug. 6 in Surakatra in Indonesia.
Cambodia will host the 31st Southeast Asian (SEA) Games and 12th ASEAN Para Games in 2023.
The delegation of disabled athletes, who won gold, silver and bronze medals, was received at the Phnom Penh International Airport by Tea Banh, minister of National Defense and chairman of the National Organizing Committee of SEA Games-ASEAN Para Games 2023.
After a ceremony of handing over and receiving the flag, a procession was organized to honor the athletes. Escorted by police motorcycles, the motorcade left the airport, riding on the main boulevards towards the headquarters of the National Olympic Committee of Cambodia, near the Olympic stadium.
Cambodia returns with record 28 medals
Cambodia won a total of 28 medals at the 11th ASEAN Para Games held in the Indonesian city of Surakarta, also known as Solo, from July 30 to Aug. 6.
The medals include seven gold, 10 silver, and 11 bronze in boccia, men's sitting volleyball, women's wheelchair basketball, table tennis, chess, athletics, and swimming, according to the Cambodia SEA Games Organizing Committee.
Yi Veasna, secretary general of the National Paralympic Committee of Cambodia, expressed his appreciation of the achievements, stressing that Cambodia surpassed the number of medals targeted.
Cambodia had sent 115 athletes to compete in 11 sport disciplines at the games including athletics, swimming, men's and women's volleyball, men's and women's wheelchair basketball, goalball, football CP, table tennis, badminton, weightlifting, chess, and boccia.
At the 9th ASEAN Para Games in Malaysia, Cambodia finished with five silver and five bronze medals. The 10th Games, scheduled to be hosted by the Philippines, were canceled due to the COVID-19 pandemic.
Related Articles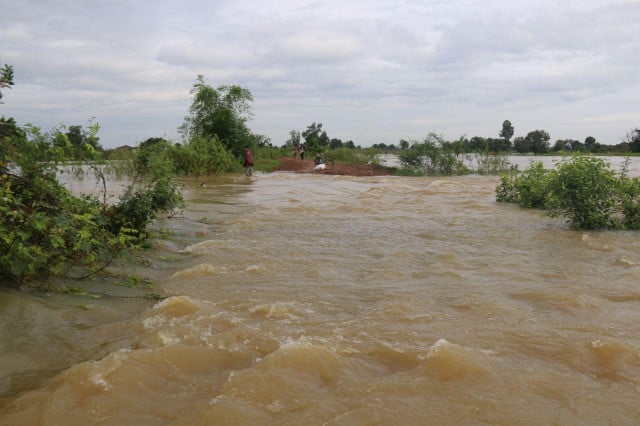 October 11, 2020 10:17 AM