Cambodia blames Chinese firm for importing plastic trash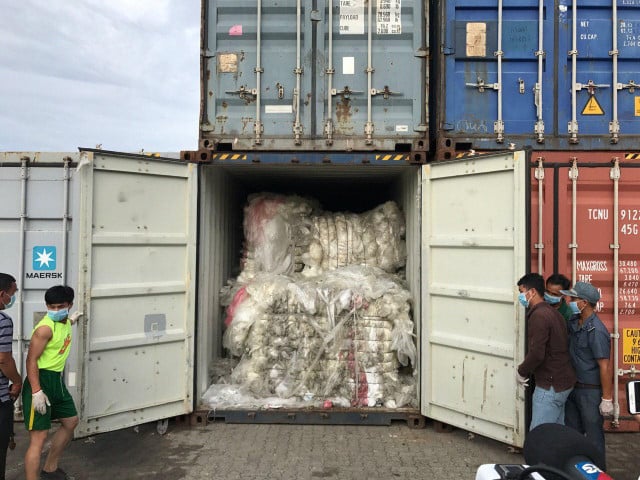 Thmey Thmey
July 19, 2019 10:39 AM
It remains unclear yet when the trash will be shipped back to the countries of origin
PHNOM PENH--A Chinese company based in Cambodia is found to have imported the 1,600 tons of waste from the United State and Canada, a senior customs official said Friday.
"We will fine the company in accordance with our laws. We will close it too if it is found to have caused any serious [environmental] impact," Kun Nhim, director-general of the General Department of Customs and Excise, said Friday. He identified the company name as Chungyuen.
However, Thmey Thmey could not find any company with 'Chungyuen' name when searching on the Internet.
It is not clear yet when the trash will be shipped back to the countries of origin. Kun Nhim said more time will be needed as investigators need to summon the firm's owner and work out arrangments for returning the waste to where it came from.
Cambodian authorities discovered the waste, which consists largely of plastic items, in Sihanoukville port on Tuesday. Weighing 1,600 tons, it was found stuffed inside 83 containers. It was not clear when they arrived at the port.
Neth Pheaktra, a spokesman of Ministry of Environment, said that the containers arrived under the shipping documents declaring the consignment as recyclable products.
Cambodia's latest move to restrict the waste imports follows similar measures taken by other Southeast Asian countries such as Philippines, Malaysia and Indonesia, which have recently begun returning waste to their origins in the United States, Canada and some European nations.
Related Articles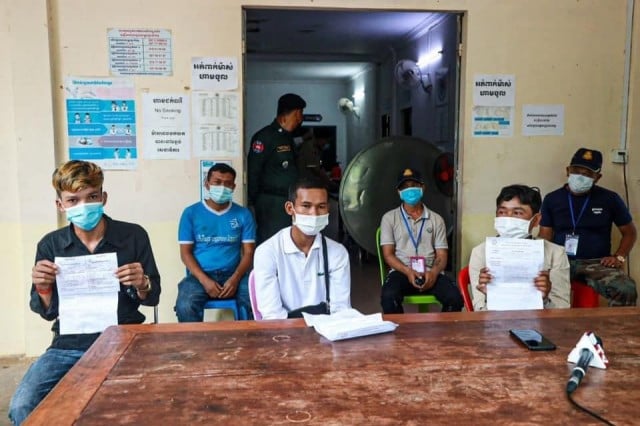 December 11, 2022 5:00 PM