Cambodia Braces for More COVID-19 Cases as Two French Nationals Test Positive in Sihanoukville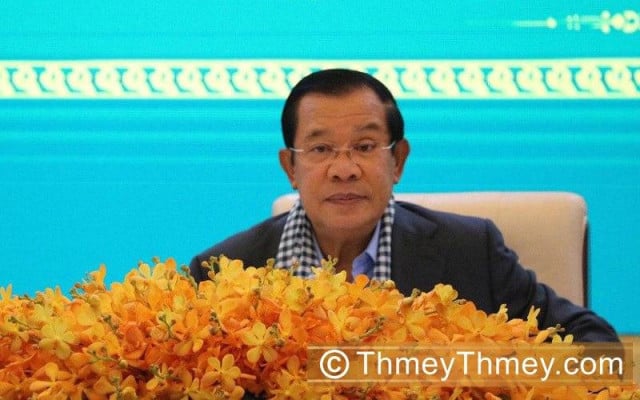 Phoung Vantha
March 25, 2020 3:04 AM
Prime Minister Hun Sen today met with a range of frontline healthcare workers as the country scrambles to prepare makeshift treatment centers.

PHNOM PENH-- Prime Minister Hun Sen on Wednesday announced that two new cases of Coronavirus Disease 2019 (COVID-19) have been detected in Sihanoukville. These bring the total number of COVID-19 cases in Cambodia up to 93.

"This morning, Kuoch Chamroeun, governor of Sihanoukville province, reported [to me] that two more French nationals have tested positive for COVID-19," he said.

Data from the Ministry of Health showed that COVID-19 has been identified in 13 provinces across the country, with 87 cases still active and six cases discharged from hospital. As of yet, nobody in Cambodia has died from the virus.

On March 25, Hun Sen met with 422 volunteer doctors, 120 full-time doctors, 130 nurses, as well as 37 medical specialists and 135 students in a bid to prepare them for the fight against COVID-19.

Hun Sen said that his government prepared around 3,000 rooms in hotels, schools, educational centers, and other locations as the country braces for more COVID-19 cases. These makeshift centers are designed to help expand the capacity of provincial healthcare services.


Related Articles