Cambodia Calls for a New Approach to Address Climate Change at the United Nations
September 24, 2022 5:32 PM
PHNOM PENH — Prime Minister Hun Sen appealed for a concerted action on climate change by all countries in the world so that mitigation measures can be implemented globally to achieve climate-resilient development.
Speaking at the 77th Session of the United Nations General Assembly in New York City on Sept. 23, Hun Sen said that vulnerability to climate change is an existential threat to humankind and that the process to address climate change must be changed today, not tomorrow.
"It has been 50 years already since the governments were warned about changing our production and consumption patterns to avoid disaster," he said in his remarks. "Sadly, ever since, we only see more losses of biodiversity, more land degradation, and a growing scarcity of fresh water."
According to a UN report released in 2022, as much as 40 percent of the land surface on the planet has already been degraded by human activity and 87 percent of the oceans affected by humans.
Between 1970 and 2016, global populations of mammals, birds, amphibians, reptiles and fish declined by an average of 68 percent, the report states. Tropical Central and South America's animal populations have declined by 94 percent.
According to UNICEF, half of the world's population could be living in water-stressed areas by 2025. Due to severe water scarcity, 700 million people may be displaced by 2030. And by 2040, one out of every four children may be living in areas with extreme water scarcity.
Hun Sen noted that to promote climate-resilient development, collective action must center on global mitigation measures and that, in order to achieve the goal of limiting global warming to 1.5 degrees Celsius, specialized climate funding and technology transfer are required.
"The Glasgow outcomes adopted at the COP26 [UN Climate Change Conference held in December 2021] must be implemented with great urgency bearing in mind the principle of common but differentiated responsibilities and respective capabilities," the prime minister said.
The agreed items in the COP26 include strengthening measures to increase climate change resilience, reducing greenhouse gas emissions, and providing the necessary funding for both. The commitment to have $100 billion annually provided by developed to least developed countries was reaffirmed as a duty on the part of governments during COP26.
To keep the rise of the global average temperature to 1.5 degrees, nations also committed to cooperating to bridge the gap between present emission reduction goals and what is required to reduce emissions.
Promoting green economy is crucial
Hun Sen said that fostering sustainable socioeconomic development also requires increasing cooperation in the creation of green infrastructure, the promotion of energy transition, and the use of green technologies.
"Enhancing green economic development is also an indispensable part," he said.
Cambodia adopted the National Green Growth Roadmap (2013-2030) in 2013, aiming to achieve sustainable economic development while simultaneously preserving natural resources and ecosystems.
Cambodia has as well been named one of the top three countries in terms of climate health action, according to the Global Climate and Health Alliance (GCHA)'s new climate action assessment.
In five categories, including health impacts, health in adaptation, health in co-benefits, economics and finance, and bonus points, Cambodia, along with Moldova and Cape Verde, received a score of 14 out of 15.
In December 2021, Cambodia filed its long-term plan to become carbon neutral by 2050 with the United Nations Framework Convention on Climate Change, making Cambodia the third least-developed nation to do so.
According to the Global Climate Risk Index, Cambodia is among the countries most vulnerable to global climate breakdown as droughts and flooding have become more common in the country.
Among the 163 nations in the world, Cambodia is the 46th most vulnerable to climate risk for children, according to a recent UNICEF report. The lack of water, riverine flooding and vector-borne infections are all major concerns for Cambodian children, the report said.
Related Articles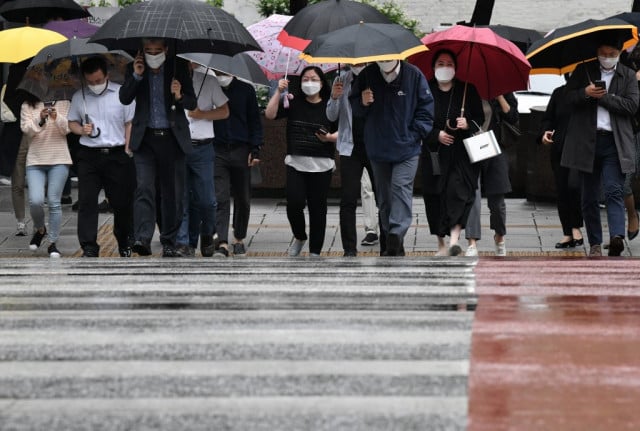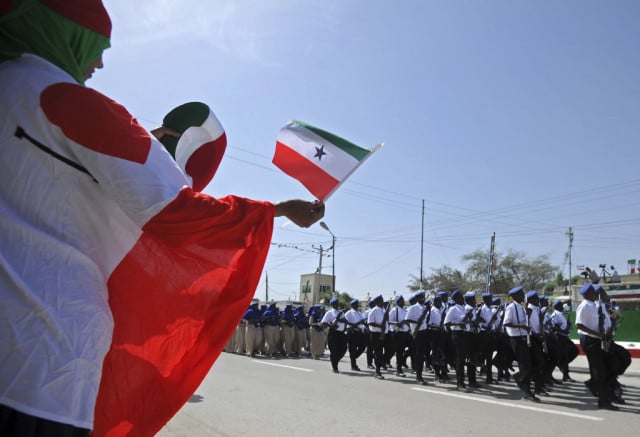 December 15, 2020 8:14 AM