Cambodia Calls on the Public to Help Prevent Human Trafficking while Rejecting the UN Human Rights Rapporteur's Statement that the Authorities Must Do More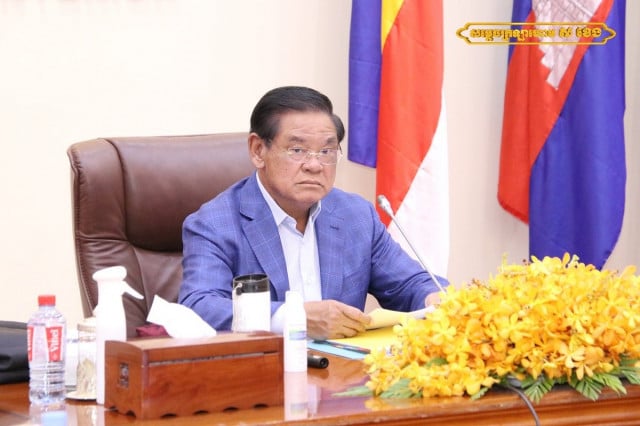 PHNOM PENH — Cambodia has launched an operation to ramp up its campaign against all forms of human trafficking, forced labor and sex trade, and to urge the public and relevant stakeholders to share information in order to stop and prevent those crimes.
Interior Minister and Deputy Prime Minister Sar Kheng on Aug. 26​ chaired a meeting attended by government officials and provincial governors to discuss plans to crack down on human trafficking, labor trafficking and sex trafficking.
After the meeting, Kheng launched an appeal, calling on the public in the country and abroad to keep on providing information related to human trafficking and transnational crimes to the Cambodian authorities in order to crack down on and prevent those crimes in a timely manner.
"I sincerely hope that the public, national and international communities, foreign diplomatic missions and embassies in Cambodia, and the relevant authorities of international friends will continue their active and close cooperation in our concerted efforts to eradicate these crimes and protect pride and human dignity," Kheng said in a statement issued on Aug. 26.
The National Committee for Counter Trafficking has also set up a "Board of Command" to directly lead and conduct operations to quash criminal operations and rescue victims, he said
The minister of interior went on to say that in 2021, the Cambodian authorities have been swamped with complaints and requests from foreigners and embassies in Cambodia to rescue and search for their nationals who claimed to be victims of human trafficking.
Most cases were handled timely, Kheng said. From Jan. 1 to Aug. 30, 2022, a total of 87 cases were handled, with 865 people saying they were victims. Among these, 17 cases involving a total of 60 suspects were referred to the courts, he said.
In August 2022, seven rescue operations were conducted during which 25 victims of six nationalities were freed and 23 suspects of four nationalities were captured in the provinces of Oddar Meanchey, Preah Sihanouk, Pursat and Svay Rieng, Kheng said. The relevant authorities are investigating the remaining cases, he added.
Among the foreign victims, a large number were trafficked through masterminds in their countries who were assisted by associates in Cambodia who arranged for them to illegally enter Cambodia, the victims having been promised employment with high wages, the minister of interior's statement read.
However, once in Cambodia, they had to work in illegal online gambling and became victims of human trafficking, being transferred from one company to the next. According to Sar Kheng, transfers took place without the consent of the workers who in some cases suffered violence and intimidation if they did not follow the orders of the criminals.
"I deeply regret and vehemently condemn these inhumane acts," the interior minister said. "I therefore appreciate and welcome any information from individuals, foreign diplomatic missions, and embassies in Cambodia on the aforementioned cases."
UN Special Rapporteur on Human Rights in Cambodia Vitit Muntarbhorn, who conducted an official visit to Cambodia from Aug. 15 to 26, also addressed human trafficking and forced labor in his End of Mission Statement in which he mentioned that, during his visit, the online scams in which people are tricked into situations of human trafficking, forced labor and other forms of exploitation were extensively discussed. People are lured into becoming cyber scammers to defraud or exploit others, he wrote.
"Countries are now waking up to the phenomenon and Cambodia needs to activate its counter-measures more strongly while welcoming international cooperation and support," he said in his statement dated Aug. 26, 2022.
Muntarbhorn suggested that Cambodia set up easy-to-reach contacts to rescue victims, such as Facebook links and online reporting combined with shelters for cross-referral. And then, he said, the country should implement, supported by resourceful inter-ministerial teams, efficient ways to investigate cases and apply various telecommunication-related laws in a victim-friendly manner to identify scams.
Later in the day on Aug. 26, the Ministry of Foreign Affairs and International Cooperation issued a statement, expressing dismay at the report of the U. N. Special Rapporteur​ who also highlighted a critical assessment of human rights in Cambodia.
The countermeasures against online scams and human trafficking that Muntarbhorn called for have already been addressed, the ministry said in its statement. "With the recent establishment of various mechanisms, including the 'Operation Leading Committee,' the government remains committed to the timely prevention, suppression and rescue in close collaboration with all stakeholders," the statement read.
In its statement, the Ministry of Foreign Affairs mentioned that the U. N. Special Rapporteur had stressed that the government must repeal the telecom-related sub-decree whose purpose, the ministry said, is to fight cybercrimes and collect national revenues. On the other hand, the ministry statement said, Muntarbhorn advised the government to use various telecom-related laws to identify frauds and to implement appropriate steps to investigate the cases, which is contradictory.
Following the implementation of the sub-decree, all internet traffic in Cambodia will be routed through the government-run National Internet Gateway, enabling the authorities to monitor and control online activity. In his statement, Muntarbhorn said that, "in addition to many criminal law provisions, there are also Telecom-related laws and the Single Internet Gateway decree which need abrogation."
In its statement, the Ministry of Foreign Affairs said that Cambodia was dismayed that the U. N. Special Rapporteur continues to ignore a troubling trend of human rights issues that Cambodia is facing, including hate speech, slander, misinformation, incitement to xenophobia, and provocation of sedition under the guise of freedom of expression. This is likely due to a variety of factors, including Muntarbhorn's astonishing silence on this, the ministry said in its statement.
"Cambodia remains resolute in the continued work with all partners to promote and protect human rights for all within the rule of law, and in pursuing its irreversible democratic journey with pluralism, including the elections next year, in a free, fair, orderly, peaceful and transparent manner," ministry's statement read.
Related Articles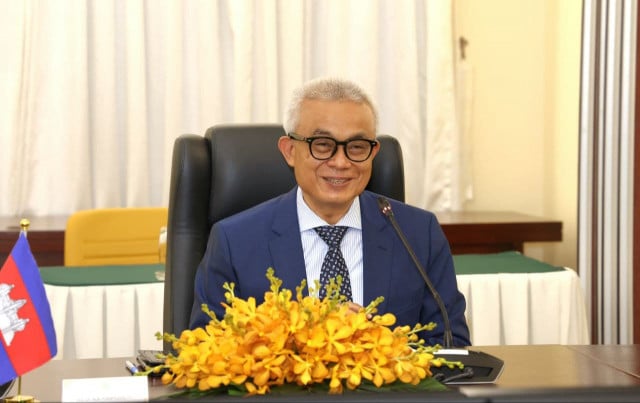 December 16, 2022 7:30 PM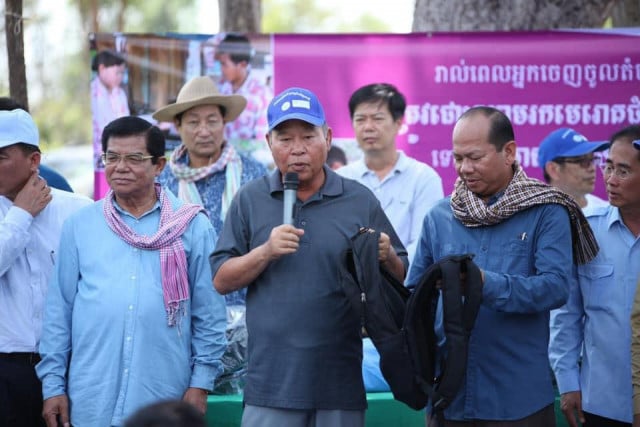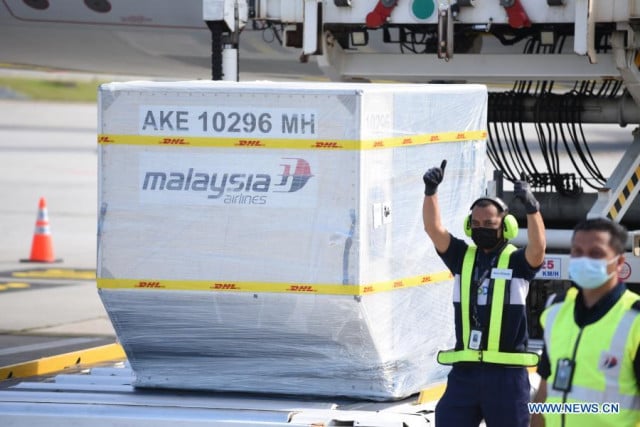 February 27, 2021 7:14 AM