Cambodia Calls on the US to Renew GSP Access as Competitiveness Stalls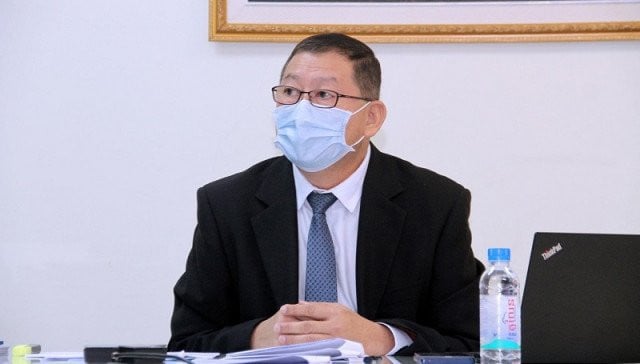 Exports to the US from Cambodia rose by 23 percent between 2019 and 2020, but the Ministry of Commerce is urging the US to consider granting Cambodia access to the GSP trading scheme
PHNOM PENH--Cambodia, along with the other 26 countries, signed a petition calling for the United States congressional committee renew access the Generalized System of Preferences (GSP) trade scheme.
Cambodia's access to the GSP, which allows for duty-free exports from developing nations to the US, was suspended in December 2020 after it expired, but almost a year on and Cambodian officials say they have seen no positive signals from the US that access to the trading scheme might be restored.
According to Commerce Ministry spokesperson Pen Sovicheat, the US congressional committee received the petition from Cambodia and another 26 developing countries in September 2021, but discussions have been held between the US and Cambodia as of yet.
By Oct. 13, Cambodia and the other signatories to the petition had resubmitted their petition to the US, again asking for GSP access to be restored or renewed.
"The 27 ambassadors from 27 countries, including Cambodia, who benefited from the GSP program from the US, created a petition to send to the US congressional committee to request the US congress to renew the GSP program soon. If there is not a discussion whether to continue or to stop the program, we will not know the consequences of GSP program," Pen Sovicheat said.
According to Sovicheat, 308 companies in the US also wrote to US Congress late last month urging lawmakers to accelerate GSP discussions due to the rising cost of imports.
"Those US companies claimed that the countries' exporting products to the US with GSP program will decrease their total exports and face difficulties, and the companies importing products from those countries are also affected if the GSP program is discontinued.
"Therefore, to get common benefits for the US business community, they will work in line with each other to request to the US to accelerate the continuity of GSP program," Sovicheat said.
Cambodia became a beneficiary country receiving the GSP program from the US in 1997 and in 2016 exported nearly $179 million duty-free to the US under the scheme. Exports from Cambodia to the US rose by 23 percent in 2020 which saw Cambodia exporting goods worth a total of $6.6 billion—a 185 percent increase from the value of Cambodian exports to the US in 2010.
Early estimates of US Census Bureau data suggest that Cambodia exported goods worth $5.5 billion to the US in the first eight months of 2021.
Chheng Kimlong, director of the Centre for Governance Innovation and Democracy at the local think-tank, the Asian Vision Institute, said that GSP expiration might increase the price of Cambodia products in the US markets, limiting the financial viability of exporting to the US.
"The price is higher, which makes Cambodian products lose competitiveness in terms of price," Kimlong said.
Related Articles