Cambodia Calls "Politically Motivated" US Officials' Call for the Release of Activists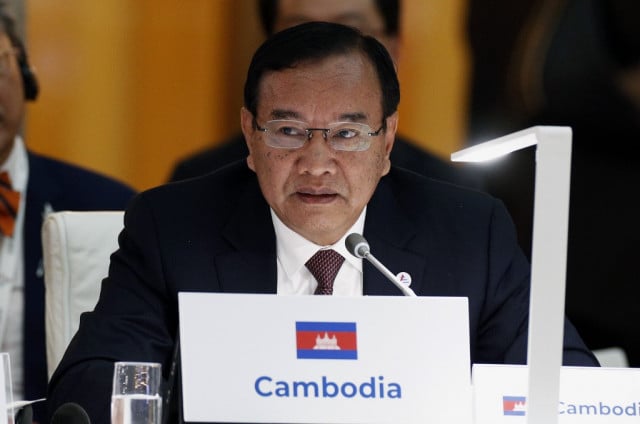 Sao Phal Niseiy
September 19, 2020 10:46 AM
Adding that environmentalists, human-rights and youth groups must act within the law
PHNOM PENH--The Cambodia government on Sept. 18 responded to comments recently made by US government officials, describing as "politically-motivated allegation" their remarks on Cambodia's recent arrest and incarceration of human rights, environmental and youth group members.
In a statement issued by the Ministry of Foreign Affairs and International Cooperation, Foreign Affairs spokesman Koy Koung said that the Cambodian government had viewed with deep regrets the US officials' assessment, which was, he said, "inaccurate and did not take into account the factual and legal aspects of the issue at hand.
"Cambodia cherishes the freedom of expression, association and peaceful assembly as guaranteed under the Constitution," Koung said in the statement. "The exercise of such rights and freedom shall be in accordance with the law. Freedom of expression does not equate to freedom to spread indiscriminate hatred, racism and violence."
Koung added that every NGO including human rights defenders and youth groups are free to participate in the development process as long as their activities are within the confines of the laws.
On Sept. 11, the United Nations' Spokesperson of the High Commissioner for Human Rights (OHCHR) said in a statement that since trade union leader Rong Chhun was arrested on July 31, 24 human rights defenders, environmentalists and human rights defenders had been arrested in Cambodia, with a few of them later released.
Then on Sept. 15, US Assistant Secretary of State for Democracy Robert Destro pointed out that the rights to free expression and association are enshrined in the Cambodian Constitution.
"The US is deeply concerned about arrests of those exercising these freedoms and we urge the government to immediately release them, and allow all voices to be heard," Destro said on his official Twitter account.
His statement was followed by comments made by US Congressman Alan Lowenthal who criticized the Cambodian government for what he described as "arbitrary arrests of activists and dissenters.
"This latest round of arrests is yet another assault on the democracy promised to all Cambodian people in their Constitution—a Constitution that Hun Sen not only signed but took an oath to uphold," Lowenthal said in a statement published on Sep.16.
These comments by US officials were made after Touch Vibol, executive president of the Student Movement for Democracy, sent letters to US Secretary of State Mike Pompeo, US Congressman Alan Lowenthal and US Senator Lindsey Graham requesting that the United States intervene and ask the Cambodian government for the release of the jailed activists.
"We call for the United States of America to arbitrate [with] the Royal Government of Cambodia to release all activists unconditionally including Venerable Koet Saray, Mean Prommony, Tha Lavy, Eng Malay, Rong Chhun, Chhoeun Daravy, Hun Vannak, Sor Kanika, Soung Sophorn, Thun Rotha, Phoun Keorasmey, Long Kunthea and others," Vibol's petition read.
Related Articles
November 24, 2020 6:32 AM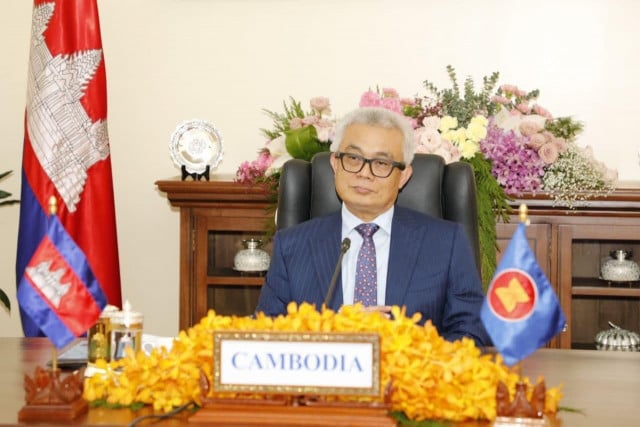 November 15, 2020 10:46 AM