Cambodia Celebrates King Sihamoni's Accession to the Throne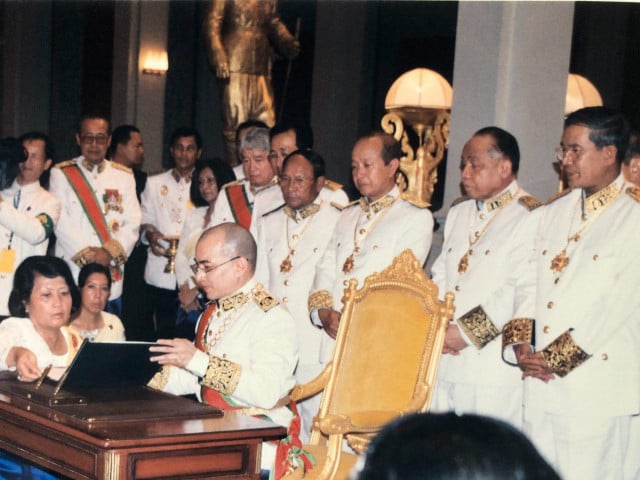 Torn Chanritheara
October 29, 2019 9:19 AM
Cambodia Tuesday celebrated the 15th anniversary of King Norodom Sihamoni's coronation.

King Sihamoni ascended to the throne on Oct. 29, 2004, following the abdication of his father the late King Norodom Sihanouk—which had taken the country by surprise—and a unanimous vote by members of the Royal Council of the Throne on Oct. 14, 2004. He was crowned in the presence of his father and his mother Queen Norodom Monineath Sihanouk.
According to Cambodia's 1993 Constitution, the successor to the throne is selected by the members of the Throne Council. These have included the prime minister; the president, first and second vice-presidents of the National Assembly; the president, first and second vice-presidents of the Senate; and the country's two Buddhist supreme patriarchs.
While the reigning monarch does not have the power to name his successor, the person selected by the council must be a descendant of Cambodia's King Ang Duong who reigned in the 19th century or of his sons King Norodom and King Sisowath.
To mark this anniversary, Prime Minister Hun Sen announced earlier this month that the new 15,000-riel bank note will feature King Sihamoni.
One side of the note, there will be the king and a naga that, according to Buddhist tradition, fanned its snake heads over the Buddha to protect him. The other side of the note will feature the king, his parents and the Win-Win Monument that Hun Sen inaugurated last December.
Related Articles