Cambodia, China to Resume 'Golden Dragon' Military Exercise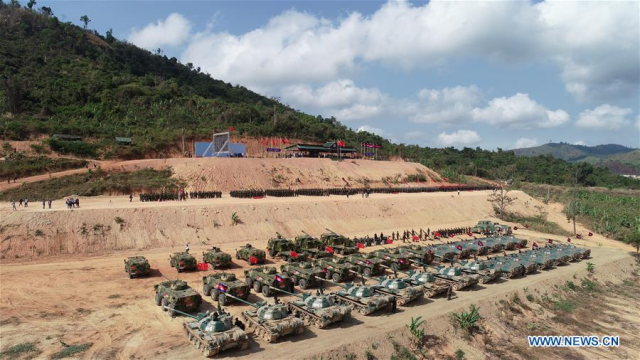 PHNOM PENH – Cambodia and China will hold joint military exercises later this month to further deepen their military ties.
The exercise which is known as Golden Dragon will include 2,831 Cambodian soldiers, of which only 253 will directly join the military maneuver. A total of 257 Chinese troopers will be present.
The maneuver will kick off on March 23 and last until April 8, said Major General Thong Solimo, the spokesperson for the High Command Headquarters of the Royal Cambodian Armed Forces.
The materials for the maneuver include armored vehicles, mine detectors, and demining tools, as well as biological and chemical monitoring equipment, ambulances and medical equipment for combatting any virus or infectious diseases.
The military exercise aims to enhance the cooperation of militaries between Cambodia and China as partners of the Comprehensive Strategic Partnership, to strengthen the forces' ability in responding to contemporary challenges.
The Major General did not yet know in detail the composition of the Chinese force but said he would have further information on March 19.
Golden Dragon 2023 will be the first military exercise between the two countries after a three-year hiatus caused by the COVID-19 pandemic.
Cambodia and China first held a joint drill in 2016.
Related Articles