Cambodia-China Trade Deal to Be Signed during Wang Yi's Visit on Monday
Phoung Vantha
October 10, 2020 7:27 AM
His visit will be marked by the signing of several agreements between the two countries
PHNOM PENH—China's Minister of Foreign Affairs Wang Yi is expected in Cambodia on Oct. 11 for a 2-day official visit during which he is to meet with Cambodian Prime Minister Hun Sen and Deputy Prime Minister Hor Namhong.
According to a press release of the Ministry of Foreign Affairs and International Cooperation issued on Oct. 9, several agreements will be signed during his visit, including the free-trade agreement between the two countries.
"Prime Minister Hun Sen will witness the signing of Cambodia-China Free Trade Agreement (CCFTA) and two other important documents namely the Exchange of Note for the Feasibility Study on the Project of Improvement of Sihanoukville Provincial Referral Hospital and the Exchange of Note for the Feasibility Study on the Project of the Municipal Sewerage System Development Project in Sihanoukville," the press release read.
Wang will also meet with Prak Sokhonn, minister of Foreign Affairs and International Cooperation, to discuss bilateral cooperation as well as regional and international issues of interest and concern to both countries, the press release added.
China and Cambodia began the first round of negotiations on a free trade agreement in January 2019. On July 20, Commerce Minister Pan Sorasak and his Chinese counterpart Zhong Shan issued a joint announcement to the effect that the free-trade agreement negotiations between China and Cambodia had been finalized.
China remains the number one source of foreign direct investment into Cambodia, having invested some $3.5 billion in 2019 alone. The two countries aim to reach $10 billion in annual trade by 2023.
On Oct 7, Hun Sen responded to criticisms to the effect that Cambodia has become too dependent on China, aligning the country with Beijing to the detriment of its relations with some other powers. "I want to ask them a question…: If China did not help build those roads, bridges, who would have helped do them," he said.
The recent demolition of the Royal Cambodian Navy tactical headquarters, which was built in 2012 with the support of the United States and Australia, fueled rumors that the country has struck a deal with China that would allow the Chinese military to use the country's Ream Naval Base.
The Cambodian government reacted by saying that the country welcomes all foreign support—not just China's—in the development and expansion of the Ream Naval base on the Gulf of Thailand. Hun Sen conceded that he needed Chinese financing for the project, adding that the US-funded facilities on the base will be relocated in line with the government's masterplan for the base.
Following his visit to Cambodia, Wang will pay official visits to Malaysia, Laos, and Thailand with a transit stop in Singapore, according to the state-owned China Global Television Network (CGTN).
Related Articles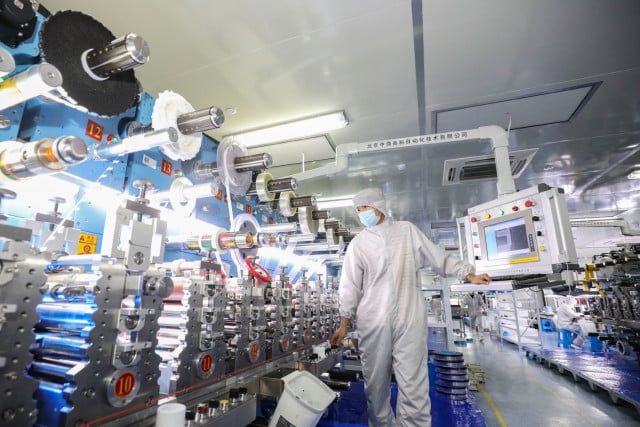 October 24, 2022 10:41 AM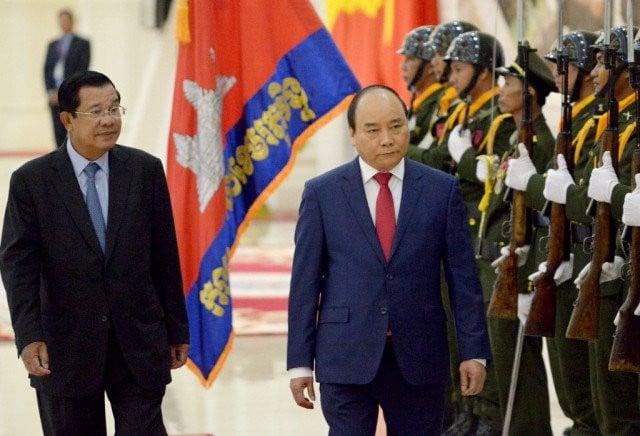 December 16, 2021 6:28 PM