Cambodia Claims Gold and Silver for Soft Tennis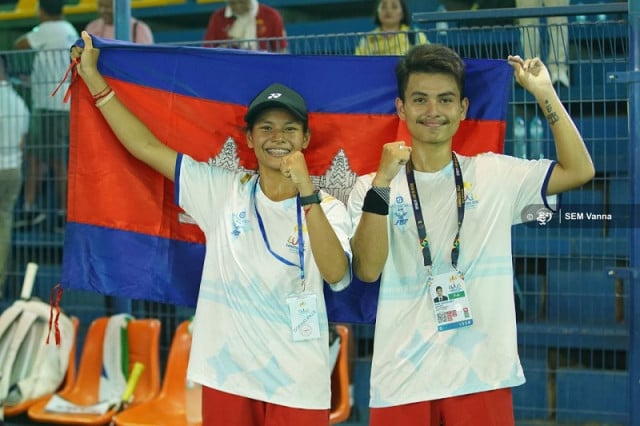 PHNOM PENH – Cambodia's soft tennis teams claimed the gold and silver medals respectively for the SEA Games at the National Olympic Stadium on May 6.

Khun Chanroseka and Sam Chankaby won gold after defeating their compatriots Ho Srey Nouch and Say Sochetra in the final.

In the qualifying round, Chanroseka and Chankaby beat Laos' Anandone Khamphoumy and Pankeo Teso 5-3, beat Timor-Leste Albertina Castro Doutel de Sousa and Aniceto Cardoso Alves 5-0, and beat Srey Nouch and Sochetra 5 -2.

On May 5, Soft Tennis Federation president Sar Sethik said the national team athletes go through many international competitions, so they have enough experience and ability to win medals.

The federation also sent some athletes to train abroad, making Sethik more confident in the quality of Cambodian athletes.

Soft tennis matches will be held until May 10 at the National Olympic Stadium.
Related Articles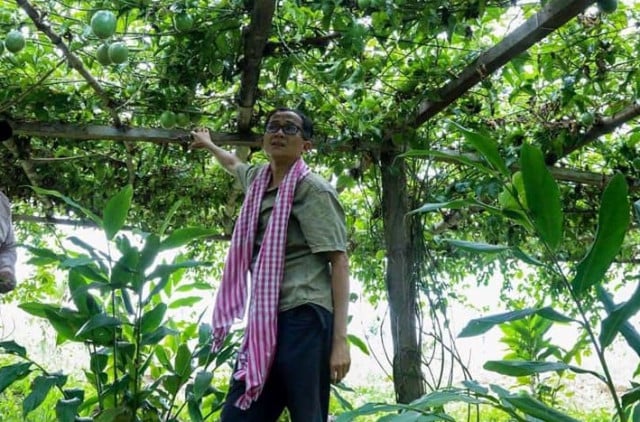 November 27, 2022 9:08 PM