Cambodia Collected More than $6 Million in Fines for Traffic Law Violations in 2020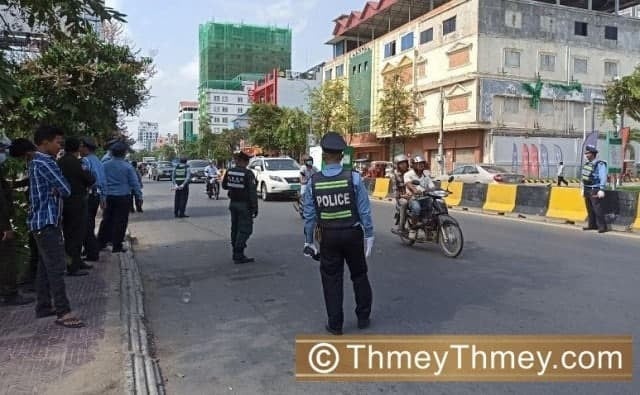 Phoung Vantha
February 5, 2021 10:02 AM
The 2020 sub-decree increasing fines for violations led to a drop in traffic accidents

PHNOM PENH--The Cambodian authorities have collected more than 25 billion riels ($6.25 million) in fines for traffic law violations in 2020, according to a report of the Ministry of Public Works and Transport (MPWT).

According to MPWT Secretary of State Min Manavy, the implementation of a sub-decree to tighten traffic law enforcement in 2020 has led to drivers of more than 200,000 vehicles, which included more than 180,000 motorcycles and more than 5,000 other vehicles, being fined by police for traffic violations.

During a speech on the work accomplished to ensure road safety and the ministry's plans for 2021, Manavy said that in 2020, there were 3,179 accidents, which led to 1,646 deaths and 4,686 people being injured with 2,908 of them severely injured. Most traffic casualties took place in Phnom Penh, Kandal and Kampong Thom provinces.

There were 942 less accidents than in 2020, which represented a decrease of 23 percent compared to 2019; 335 less fatalities, which was a 17 percent drop; and 1,455 less people injured, that is, 24 percent less than in 2020, she added.

The accidents were mainly due to drivers speeding, failing to respect the right of way, not staying on the right side of a road or street, and overtaking vehicles, Manavy said.

In 2020, a total of 325,508 vehicles were registered in the country. However, only 218,640 driver's licenses were issued, which means that only 67 percent of the drivers have a driver's license and chances are that some drivers of heavy trucks in the country may not have a driver's license.
Related Articles