Cambodia Commemorates the Death of UNTAC Bulgarian Soldiers 30 Years Ago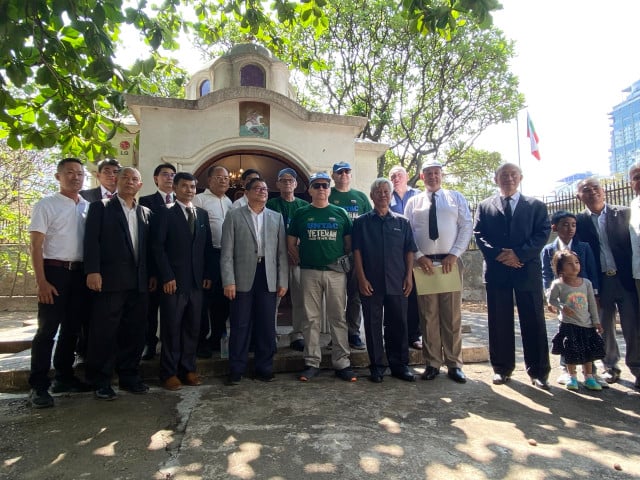 PHNOM PENH — Bulgaria and Cambodia on April 8 commemorated the 30th anniversary of the death of Bulgarian soldiers who were killed in 1993 in Kampong Speu province while part of the United Nations (UN) peacekeeping forces in the country.
Three of the soldiers were killed during an operation in Thpong district's Omlaing commune and the fourth one in the Oral district, where the Khmer Rouge soldiers had settled. They were among the 49 UN volunteers—one of them a Cambodian interpreter—who died while the UN Transitional Authority in Cambodia (UNTAC) managed the country in 1992 and 1993. Following the signing of the Paris Peace Agreements in October 1991 by the Cambodian government and the Cambodian factions including the Khmer Rouge, UNTAC was put in place to manage the country, hold national elections, and leave once the elected government was in place.
Georgi Stefanov, president of the Association of Bulgarian Veteran Peacekeepers, said during the event that those four soldiers were youngsters who were sent to help hold democratic elections in the country to give people the chance of having peaceful and dignified development.
Young Bulgarians were obligated to serve in the military after high school, he said. They, however, could delay military service during or after university. Two of the soldiers who died were 23 years old, the third one 24 and the fourth one 25, he added.
"Thirty years ago on this day, a series of armed attacks began against the United Nations contingent," Stefanov said in front of the chapel built in the yard of the Bulgarian Embassy in Phnom Penh. It was built by UNTAC's Bulgarian soldiers and volunteers, and funded through their donations, he said. This Catholic Orthodox church was recognized by the late King Norodom Sihanouk.
"It's easy to find some motivation to defend what's your own, to be a patriotic hero, but it's hard to give of yourself for the hope and salvation of someone who is so many thousands of kilometers away from your home," Stefanov said.
The memorial plaque on the chapel wall outside the building bears the names of the four soldiers. They had travelled 8,000 kilometers to serve in Cambodia as peacekeepers, not as conquerors or to occupy a territory, he stressed.


Georgi Stefanov, president of the Association of Bulgarian Veteran Peacekeepers, shakes hands with Ministry of Information Secretary of State Chea Chanboribo. Photo: Teng Yalirozy

Today, Stefanov said, some Cambodians in the country remember seeing the camp of the Bulgarian soldiers when they were children or teenagers. And they recall how safe they felt around them as well as the food and medical care provided, and the schools and roads built by the Bulgarian military engineers, he added.
"And we remember the swarms of children who waved and ran beside each of our convoys, we remember the smiles and blessings of their parents when we passed by their houses, rice fields and stalls," Stefanov said with a smile.
"We remember how cheerfully and trustingly the monks in the Buddhist temples and monasteries welcomed us and talked to us: We were proud to bring security and hope in those troubled times of suffering," he said.
Ministry of Information Secretary of State Chea Chanboribo said during the event that Cambodians will not forget the contribution of UNTAC and the Bulgarian soldiers who came to help build peace in Cambodia in 1992-1993.
"We will remember the four Bulgarian soldiers who sacrificed their lives for the sake of peace and democracy in Cambodia," he said. "When our country is rapidly developing, we still remember our friends who came to help us."
Chanboribo said that Bulgaria has been of great help to Cambodia since 1979 when the country emerged from the genocidal regime of Pol Pot. Bulgaria provided scholarships at bachelor, master, and Ph.D. levels to about 20 Cambodian students so that they could help develop the country from scratch. "We came back and have served the country," he said.
Piotr Oller, a Polish UNTAC veteran who came to Cambodia in 1993, recalled that five Polish soldiers died during the mission. He was among some 1,200 Polish soldiers sent to the country. Most Polish soldiers were on standby in Kampong Thom and Siem Reap provinces, which were routes of the Khmer Rouge soldiers.
"We are really connected to Cambodia," Oller said. "Always, when I meet people from different countries, most of them having missioned in Cambodia—soldiers from Canada, Australia, or Bulgaria…they all miss Cambodia and are connected to your country: That's so amazing."
Phal Savy, a Cambodian veteran who was part of UNTAC, said he cannot believe that Cambodia has come this far: from a war-torn country packed with conflict to a developing country where people can live without fear of war.
"I'm proud as a veteran who has seen the country [evolve] since 1979," he said. "I have seen enough over all these years."
Georgi Stefanov said that, in a now-forgotten prophecy of Cambodia's deliverance from the grips of civil war, the United Nations was referred to as Hope brought over by white elephants with blue tusks.
Related Articles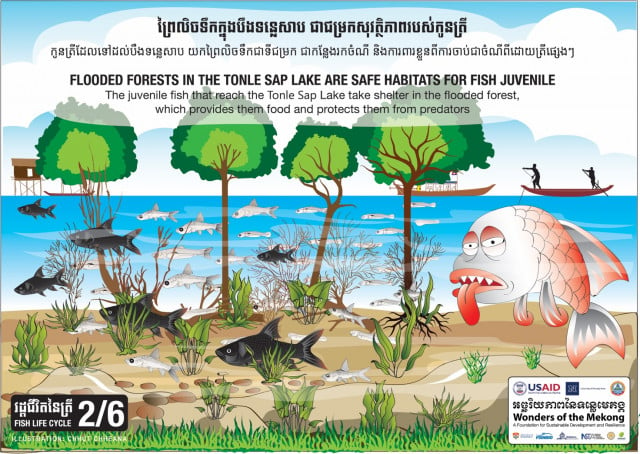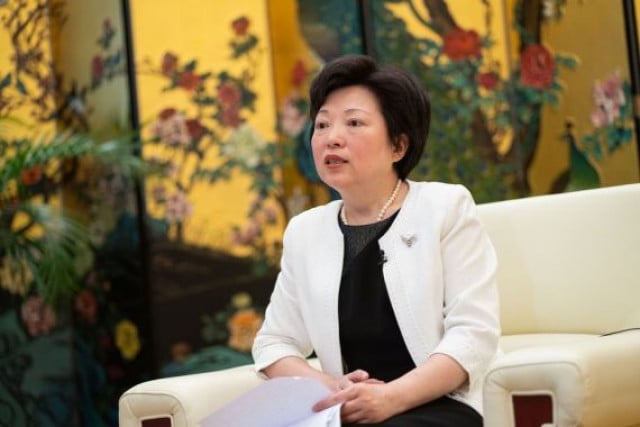 December 14, 2019 3:50 AM