Cambodia Confirms 87 COVID-19 Cases in 13 Provinces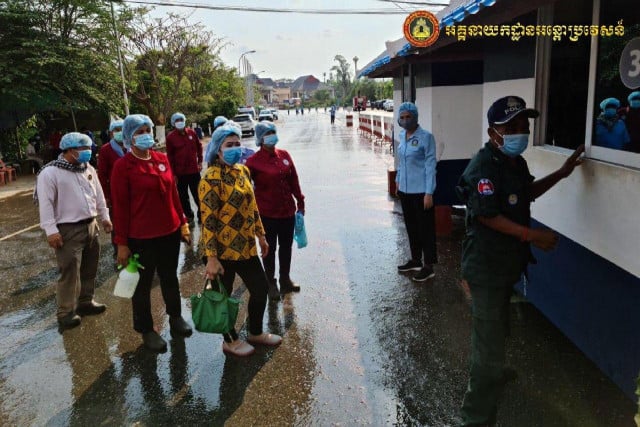 Phoung Vantha
March 24, 2020 3:08 AM
The government has ordered provincial authorities prepare hotels and schools as makeshift treatment centers as the virus spreads across the country.
PHNOM PENH--The number of confirmed Coronavirus Disease 2019 (COVID-19) cases in Cambodia increased again on Tuesday, with cases confirmed in more than half of the provinces. As of March 23, the number of people to have contracted COVID-19 in the country now totals 87.
Data from the Ministry of Health showed that COVID-19 has been identified in 13 provinces across the country, with 12 cases recorded in Phnom Penh, seven of which were Cambodian, three French nationals, as well as one Belgian and one Canadian.
Famed for its strong Chinese presence, Sihanoukville has reported 34 cases, although just one confirmed case involved a Chinese national, as well as one Cambodian and 31 French nationals.
Tourism hotspot Siem Reap has recorded just two cases, both Cambodian, although official reports from the ministry suggest tourism for February 2020 was down 60 percent compared to the same period last year, which may go some way to explaining the low number of cases.
Throughout the provinces, Kampong Cham has confirmed 11 cases, seven of them from Malaysia, three from the UK and one Cambodian.
Tbong Khmum has reported that four Cambodians have tested positive for the virus, whereas Battambang has found eight Cambodian citizens with COVID-19.
Four cases were found in Kep, with three Malaysians and one Cambodian testing positive for the virus.
Kampong Chhnang recorded three Cambodians and both Banteay Meanchey and Preah Vihea have reported two cases each, all involving Cambodian citizens.
Two cases were found in Kampot, both were Malasyian nationals – as were the three tested positive in Kep. In Koh Kong two Cambodians have been found with the virus and lastly, Kandal has reported just one Cambodian citizen as having COVID-19.
Prime Minister Hun Sen on March 23 ordered each province in the country to temporarily prepare schools or hotels for the treatment of COVID-19 patients. The move comes as Cambodia's healthcare system faces capacity issues, particularly in rural areas.
A team of seven Chinese doctors with experience treating Coronavirus (COVID-19) arrived in Cambodia on Monday to share their experiences with Cambodian healthcare workers.
Migrant workers in Thailand have been reportedly coming back to Cambodia through the border checkpoints over the last week or so. The Cambodian government has ordered returning migrants to self-isolate at home, but has not carried out health checks or isolation at the border.


Related Articles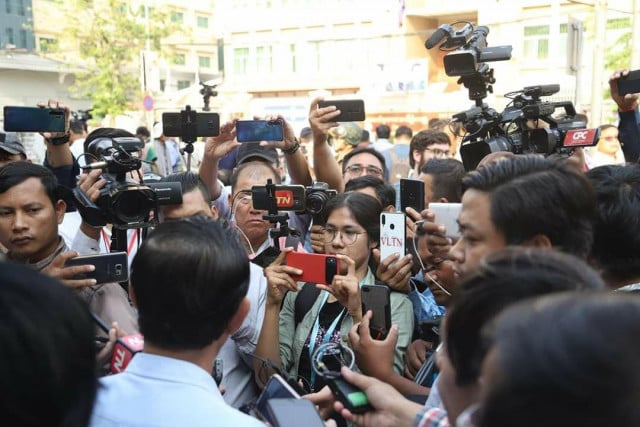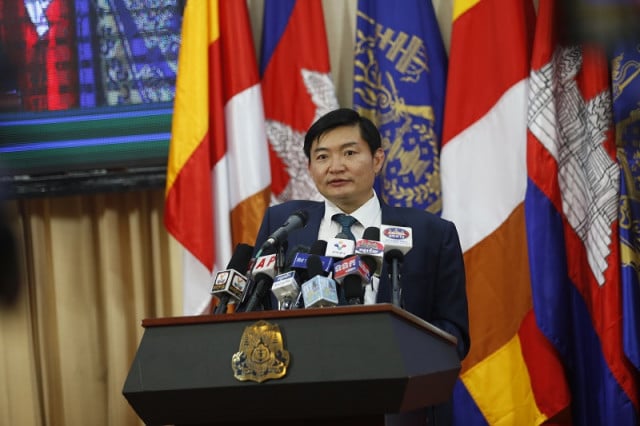 February 27, 2020 7:51 AM