Cambodia Denies the Presence of North Korean Businesses in the Country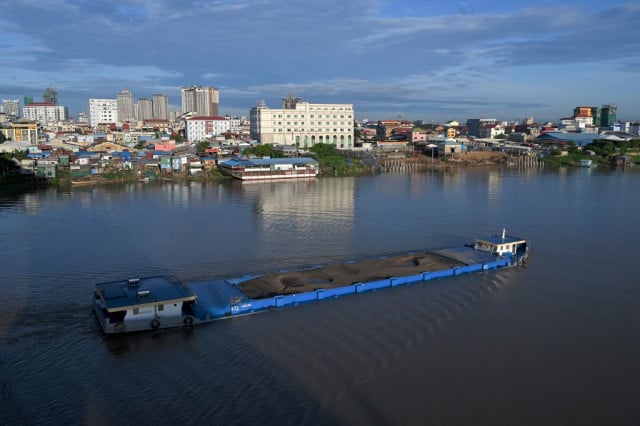 As a United Nations member state, Cambodia complies with the UN resolutions regarding that country, a government spokesman said
PHNOM PENH--The Ministry of Foreign Affairs and International Cooperation (MFAIC) on Feb. 17 categorically denied the report published by NK News on Feb. 15 to the effect that North Koreans operate businesses in Cambodia in violation of the United Nations Security Council resolutions.
"Cambodia has complied with all UN Security Council (UNSC) resolutions, shut down all businesses and bank accounts of the Democratic People's Republic of Korea (DPRK) in the country and halted granting work authorization for workers from DPRK," Foreign Affairs Ministry spokesperson Chum Sounry said in a press release.
According to an article published by NK News on Feb. 15 and modified on Feb. 18, "[a] North Korean spy in Cambodia ran hotels, casinos, travel agencies, restaurants and bars as late as mid-2020, an upcoming U.N. report states, exposing what one expert calls part of a decades long pattern of Cambodia abetting Pyongyang's intelligence operations and illegal economic activities."
NK News is an independent news service specializing on North Korea and with staff in Europe, the United States and South Korea. In the story, Nate Thayer, an American journalist who worked in Cambodia for 15 years and specializes in international organized crime and drug trafficking reporting, is quoted as saying that North Koreans acquire Cambodian passports. "Cambodia is one of the few major hubs in the world where the North Koreans can go and set up shop to interact with the legitimate international community," he says in the story.
In the press release, Chum Sounry rejected these accusations, saying they were baseless. "To effectively implement the requirements of the UN Security Council [UNSC] sanctions resolutions on DPRK, the [Ministry of Foreign Affairs and International Cooperation] has duly informed all relevant ministries and institutions about all UNSC resolutions regarding the DPRK for taking concrete actions," he said.
UN Resolutions regarding North Korea and implemented in Cambodia, according to Cambodia's MFIC press release
Following North Korea's fifth nuclear test on Sep. 9, 2016, the Security Council Resolution 2321 "UN Security Council Resolutions' major sanctions resolutions on DPRK in response to the country's nuclear and missile activities since 2006" was adopted on Nov. 30, 2016, to strengthen the sanctions against North Korea.
According to this resolution, UN member states are required to limit the number of bank accounts held by diplomats and missions, and to suspend scientific and technical cooperation with North Korea, except for medical purposes.
Chum Sounry said in the press release that seven bank accounts linked to North Korea in two different financial institutions were closed in 2017, and that the authorities have shut down all DPRK's businesses, including restaurants and museums, operating in Cambodia. On June 12, 2019, the Ministry of Commerce deregistered Glory Worldwide Glow Co. Ltd., which was a DPRK company, he said.
Moreover, the Ministry of Commerce conducted a search in its system and identified 12 entities, including Mansudae New Tech Corporation Ltd, which were related to North Korea. "All of them have been deregistered on 30 December 2019," Sounry said. "Eight restaurants have had their licenses deregistered and shut down on 5 December 2019."
Regarding work permits, Sounry said that, since 2017, Cambodia has never granted work authorization for workers from the DPRK and that, as of Nov. 30, 2019, the government stopped issuing visa extensions for DPRK nationals working in Cambodia.
The Ministry of Foreign Affairs and International Relations submitted the country's National Report on Jan. 20, 2020, to the chair of the UNSC Committee in accordance with the UN Security Council Resolution 1718 (2006), which requires that member states, Sounry said, "freeze the funds or financial assets of entities designated by the Security Council as providing support for North Korea's nuclear missile and other WMD programs."
Related Articles