Cambodia denies transshipping Chinese products
Thmey Thmey
June 23, 2019 2:48 PM
Ministry of Commerce says accusation is 'baseless and contradicts actual practices'

PHNOM PENH - Cambodia on Sunday denied a US accusation that it allowed Chinese products to be transshipped through a special economic zone to avoid US tariffs.
In a statement, the Ministry of Commerce said a recent probe had found no such activities at the Sihanoukville Special Economic Zone (SSEZ).
"What the US Embassy official said is baseless and contradicts actual practices. At the SSEZ, there is no company producing flour or steel pipes," it said.
"As for amino acid products, Infinite Manufacturing Co Ltd — which was legally granted permission to operate by the Council for the Development of Cambodia — manufactured and exported the products from February 2015 to August 2017.
"But the company has not been operating since September 2017," it added.
The statement followed reported remarks by US Embassy spokesman Arend Zwartjes on Wednesday.
In an email to Reuters, Zwartjes reportedly said that the Department of Homeland Security had fined several companies at the SSEZ for transshipping Chinese goods.
The identity of the companies and types of products were not clear.
In a statement Thursday, the SSEZ said an internal probe found that none of the zone's 29 companies exporting to the US had recently been investigated or punished by US Customs authorities.
The statement expressed regret over the report's "damage to the reputation" of the SSEZ.
China is Cambodia's largest single trading partner with $5.8 billion in two-way trade in 2017, according to the Council for the Development of Cambodia. The country is also Cambodia's largest source of foreign direct investment, amounting to $1.6 billion in 2017.
Related Articles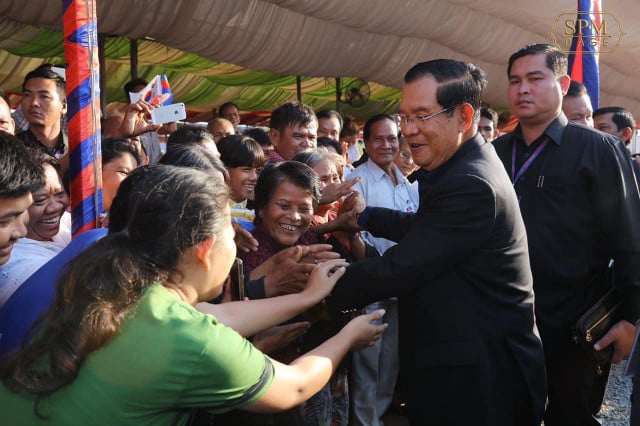 February 11, 2020 10:31 AM