Cambodia Detects First Case of Omicron Variant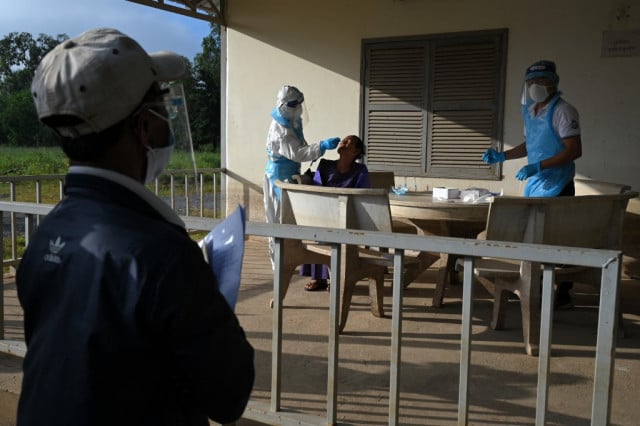 December 15, 2021 10:08 AM
The woman thought to be from Bavet City is now being treated in Phnom Penh after arriving in Cambodia on Dec. 12 from Ghana
PHNOM PENH--The Ministry of Health announced late on Dec. 14 that it has detected the first case of the Omicron variant of COVID-19 in a 23-year-old Cambodian woman returning from working in Ghana.
According to the Ministry of Health, the woman flew from Ghana to Dubai before flying on to Thailand and entering Cambodia on Dec. 12.
She is believed to be a resident of Bavet City, Svay Rieng Province, but is now receiving treatment at the National Center for Tuberculosis and Leprosy Control in Phnom Penh.
So far, the Health Ministry has called on people to continue following the "3 Do's, 3 Don'ts" and no additional restrictions have been announced yet.
Health Ministry data suggests that 88.8 percent of the 16 million population have received two doses of a COVID-19 vaccine, with 2.9 million people having received a third booster shot as of Dec. 14.
Related Articles