Cambodia, development partners join hands to boost e-commerce as COVID-19 forces businesses to go online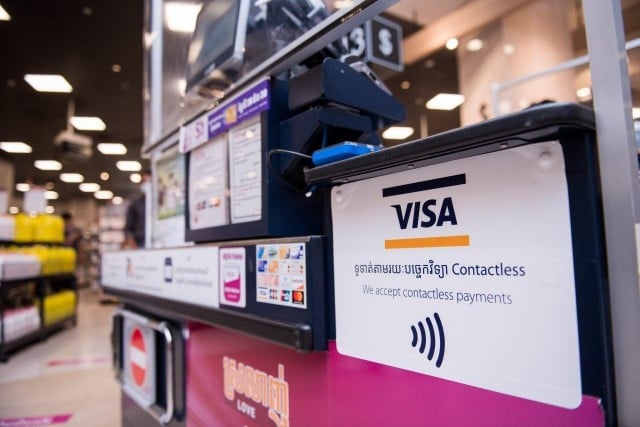 Xinhua
December 29, 2020 5:02 AM
PHNOM PENH-- Cambodia's Ministry of Commerce (MoC), the United Nations Development Program (UNDP), and the Enhanced Integrated Framework (EIF) have joined hands to boost online commerce as the COVID-19 pandemic has forced more businesses to move online, said a joint press statement on Monday.
Some 125 small and medium-sized enterprises (SMEs) are set to gain grants and training in online commerce through a joint investment of 500,000 U.S. dollars, the statement said.
The funds will fuel an innovative six-month incubation and training initiative and small grants program to help SMEs move online, sell online, and, for some, sell to overseas customers through a new online marketplace being developed by the MoC, it said.
"This joint initiative by the MoC and UNDP will form one of the key components of Cambodia's e-commerce acceleration project (Go4eCam) that aims to boost domestic and international opportunities for SMEs through a digital platform and create over 10,000 new jobs by 2022," the statement said.
Cambodia's e-commerce sector has grown exponentially in the last decade and the enhanced support comes as the COVID-19 pandemic has forced many more businesses to move online, it said, adding that e-commerce and digitization are seen as crucial to ensure a full, rapid and sustained economic recovery for the country.
Cambodia has stepped up efforts in recent years to strengthen its e-commerce ecosystem, including regulatory framework and strategy, such as passing the landmark 2019 E-commerce Law, a set of sub-decrees to ease registration for e-commerce-based businesses, the Consumer Protection Law to protect the rights of online shoppers and businesses, and the recently launched E-commerce Strategy.
In support of Cambodia's response to COVID-19, UNDP is working to reskill workers, support the onboarding of 1,000 SMEs into the e-commerce market and promote the adoption of e-commerce across the country through an advocacy campaign to create a robust regulatory environment.
"The Go4eCam project is launching at the right time, coinciding with the approval of the e-commerce law and the launch of the e-commerce strategy," Cambodian Minister of Commerce Pan Sorasak said.
"The project will provide many other benefits, including increasing productivity, innovation, business expansion and job creation in Cambodia," he added.
Nick Beresford, UNDP's resident representative in Cambodia, said inclusive investment in people, in skills development and in digital infrastructure for everyone are crucial.
"Cambodia's new e-commerce strategy, combined with the right incentives and investments, could be a game-changer to propel inclusive growth in the recovery from COVID-19," he said.
Ratnakar Adhikari, executive director of the Executive Secretariat for the EIF at the Word Trade Organization (WTO), said Cambodia has great potential on e-commerce.
He said the recently launched e-commerce strategy, supported by the EIF, with a concrete plan of action will tackle bottleneck in critical areas, such as the legal and regulatory framework, ICT infrastructure, digital skills and SME support.
"Together with the Go4eCam project and strong partnership on the ground, I strongly believe that Cambodia is putting in place a conducive ecosystem necessary to boost e-commerce, export competitiveness, promote entrepreneurship and tap into new sources of growth in the digital era," he said.
Related Articles