Cambodia Donates 200,000 Doses of Sinopharm to Vietnam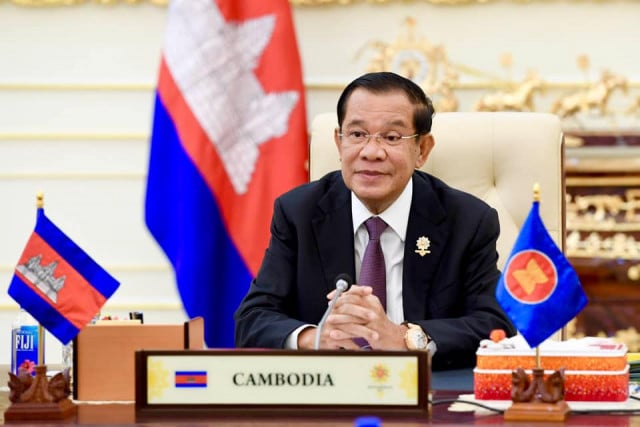 Health Ministry spokesperson Or Vandine will be in charge of overseeing the donation at the Vietnamese border in Svay Rieng Province
PHNOM PENH--Prime Minister Hun Sen on Oct. 26 announced Cambodia will donate 200,000 doses of its Sinopharm COVID-19 vaccine to Vietnam via the Bavet-Mộc Bài border in Svay Rieng Province, according to National Television of Cambodia.
Health Ministry spokesperson Or Vandine has been assigned the handover of vaccines to her Vietnamese counterpart as part of a program to ensure those living along the border are vaccinated against COVID-19.
This comes after Cambodia donated another 200,000 doses of COVID-19 vaccines to Laos on Oct. 28, 2021.
Vietnam, steadily beginning to reopen after months of harsh lockdowns in some of its largest cities, has reported nearly 900,000 COVID-19 cases and 21,802 deaths according to Vietnamese health authorities, but its approach to the pandemic has been considered one of the best within the developing world.
Meanwhile Cambodia's own figures have been obfuscated by the government's decision to only count PCR test results as official COVID-19 cases, of which there were 111 new cases on Oct. 27 along with another seven deaths, bringing the official death toll to 2,758.
As of Oct. 26, the Ministry of Health said that 13,019,657 people have received two doses of a COVID-19 vaccine, while 1,742,557 people have received a third booster shot.
More than 85 percent of the population, as recorded in the 2019 census, has been vaccinated by the Ministry of Health's count, however misleading statistics that claimed more than 100 percent of the population aged between six and 12 had been vaccinated highlights the incoherence of the census data when applied years later in real-life situations.
Related Articles