Cambodia Earns $565 Million as Rice Exports Soar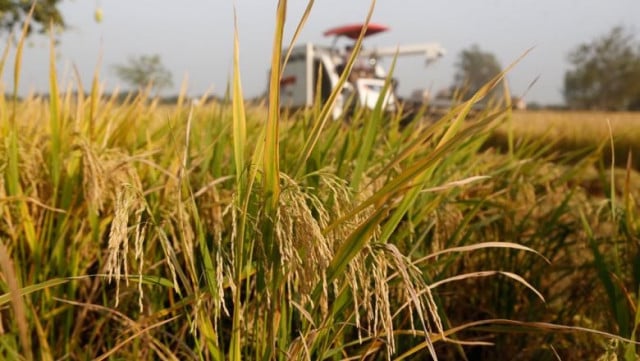 Fuel cost rises hit shipping costs
PHNOM PENH – Cambodia saw an increase of nearly 22 percent in milled rice exports and earned about $565 million from both milled and unmilled rice in the first five months of 2022.
Earnings were about $173 million from milled rice exports and $391 million from unmilled or paddy rice, according to the Cambodia Rice Federation.
The Kingdom exported all kinds of milled rice with a total of 283,675 tonnes to international markets through 53 companies. Exports to China including Hong Kong and Macau Autonomous Region amounted to 149,447 tonnes or 52.68 percent, up 23.68 percent on the same period in 2021.
Exports to 23 European countries rose to 88,167 tonnes, representing 31 percent of exports with an increase of 17.59 percent. As for ASEAN countries, exports amounted to 25,691 tonnes equaling 9.06 percent, and rose by 17.59 percent. Exports to various destinations of 21 countries reached 20,376 tonnes or 7.20 percent
During the same period, Cambodia exported 1,698,908 tonnes of unmilled rice. Exports of all kinds of fragrant rice accounted for 64.10 percent, with 33.12 percent for white rice, 1.42 percent for parboiled rice and another 1.42 percent for organic rice.
Cambodia Rice Federation (CRF) president Song Saran said exports of unprocessed rice were mostly through the borders, especially the Cambodia-Vietnam border. Processed or milled rice were exported through the ports of Sihavnoukville and Phnom Penh.
"We usually export unmilled rice through our border with Vietnam and for milled rice, we export it through our Sihanoukville and Phnom Penh ports. Air freight is limited and used only in emergencies due to the high cost," Saran said.
In the context of rising global fuel prices, the shipping cost of exports is also affected. Saran said domestic shipping costs have increased by more than 20 percent. Factories were not affected because they used state electricity but it was a matter for farmers during the dry season.
"Farmers need to pump water during the dry season for their rice fields. Right now, we have rainwater to wet the fields, but until October or November, we may need to use gasoline to run the water pumps to make dry-season rice at the end of this year."
The biggest problem for rice farmers is fertilizers. Saran said. "Fertilizer is more expensive than fuel. According to a CRF study, more than 50 percent of farmers' costs are fertilizers and pesticides, which is more than the cost of gasoline that accounts for only 13 percent of costs."
As of April, the Ministry of Agriculture reported a dry season rice harvest with more than 630,000 hectares which yielded more than 2.9 million tonnes.
Related Articles