Cambodia Eyes FTAs to Reduce Dependence on Preferential Trading Status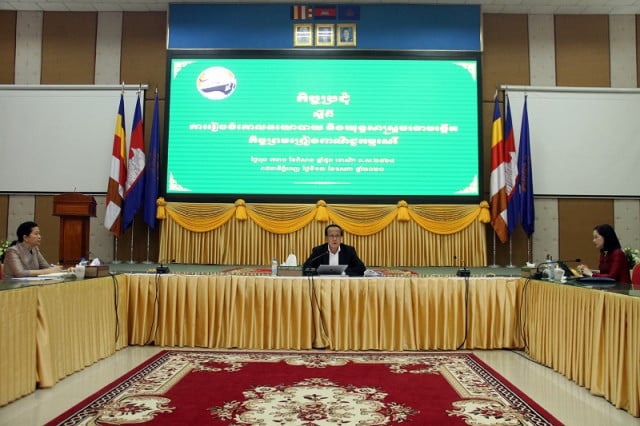 Ou Sokmean
May 19, 2020 7:13 AM
Eight potential trading partners have been selected, with negotiations at various stages.
PHNOM PENH--Cambodia has been seeking to establish free trade agreements (FTAs) with eight countries and regions in a bid to reduce its dependence on preferential treatment in export markets.
This comes after the Feb. 12 decision from the European Union (EU) to partially revoke Cambodia's access to the Everything But Arms preferential trading scheme that guaranteed tariff and quota-free exports of key Cambodian products. The EU's decision was made based on the deteriorating human and labor rights situation in Cambodia, although the government has vocally denounced the EU's ruling.
Last week, Minister of Commerce Pan Sorasak led meetings with working groups to discuss policies and negotiation strategies in order to reach an agreement with a number of targeted countries, including China, the United Kingdom (UK), South Korea, the United States, Japan, Mongolia, India and the Eurasian Economic Union (EAEU).
Addressing the meeting on May 13, Sorasak said the establishment of FTAs with partner countries could strengthen Cambodia's competitiveness and diversify both trade and the economy.
He added that this policy was included in the implementation of the government's Rectangular Strategy Phase 4 and therefore, the ministry needs to continue its efforts to strengthen its integration into the regional and global economy.
"These integrations are aimed at widening and opening up the market for greater exports by depending on permanent free trade agreements rather than preferential treatment in bilateral trade that could easily be lost," he told the meeting.
Long Kemvichet, spokesman for the Ministry of Commerce, told ThmeyThmey on Monday (May 18) that the proposed FTA with China had underwent two rounds of negotiation and is set to be finalized next month.
So far Cambodia has no bilateral FTAs with other countries, except the ones it is party to through its participation in the ASEAN framework. As such, the bilateral FTA between China and Cambodia is the first of its kind to enter the negotiations process, although Cambodia is also participating in the negotiations of the Regional Comprehensive Economic Partnership (RCEP) which—if signed—will be the largest trade agreement in history.
Kemvichet added that Cambodia is now conducting feasibility studies on its capacity to negotiate with other targeted countries, stressing that the study is both time and resource-intensive.
He went to say that upon finalizing the FTA with China, Cambodia will study the feasibility of establishing FTAs with South Korea and the EAEU.
Initially proposed in the 1990s, but not fully-formed until 2015, the EAEU is a Russia-centric economic union of states across Western and Central Asia, as well as Eastern Europe. It provides for the free movement of goods, services, capital and labor, as well as coordinated economic policy in key sectors throughout its member states; Russia, Kazakhstan, Armenia, Kyrgyzstan and Belarus.
Ministry of Commerce's Secretary of State, Tekreth Kamrang on May 12 met with Russian Ambassador Dmitry Tsvetkov to discuss the potential of an FTA between Cambodia and the EAEU.
Kamrang called for Russia to push and support the negotiation of an agreement to increase trade volume while also strengthening economic and trade cooperation.
In response, the Russian Ambassador pledged to help promote the consultation and cooperation between Cambodia and the EAEU more closely.
Ou Vireak, president and founder of Cambodian think-tank Future Forum, noted the need for Cambodia to push for more FTAs with other countries as a means to expand its export market for the benefit of local consumers.
Vireak told ThmeyThmey that the free flow of goods is effectively providing companies opportunity and capacity building to produce quality and affordable goods for a wider range of markets
After negotiations with China are finalized, Vireak suggested that Cambodia seek to establish an FTA with the UK, which he points out is currently the second largest market in Europe for clothes and footwear. Similarly, the UK's recent secession from the EU would circumvent the EU's partial removal of preferential trading status for Cambodia.
"Regarding the European region, if Cambodia is affected by losing EBA [Everything But Arms preferential trading status] because of human rights issues, establishing an FTA with the UK will save a huge part of Cambodia's exports if they can reach the British market. The UK already left European Union so it won't be pressured into imposing anything on Cambodia," Vireak said while adding that South Korea, Japan as well as Australia can't be overlooked in search for FTA.
In 2019, Cambodia's exports were valued at $14.53 billion, whereas imports were worth $22.19 billion—up 12.7 percent and 18.6 percent respectively when compared to 2018.
Related Articles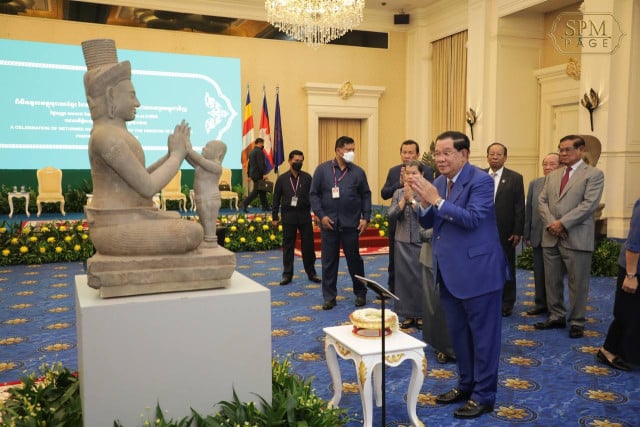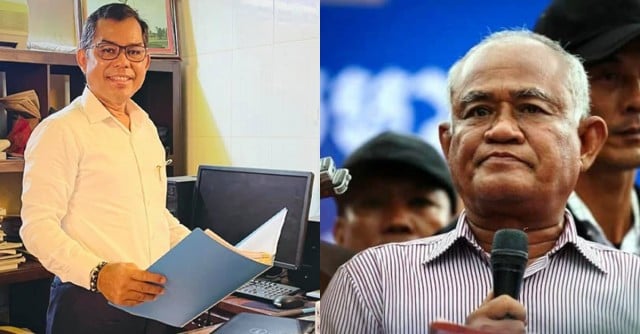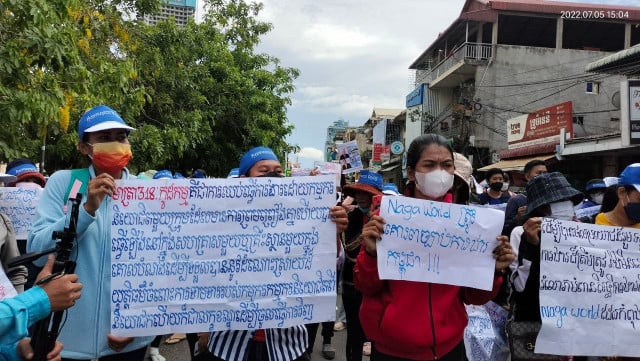 September 5, 2022 5:38 PM