Cambodia Faces Big Test in Basketball Tournament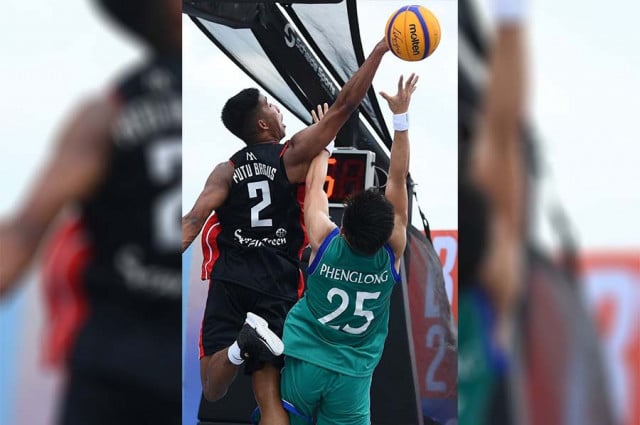 Event to prepare team for SEA Games

PHNOM PENH – The Cambodia Basketball men's team will face a huge challenge as they file out against regional powerhouses in the Asean Basketball League International Cup in Bali, Indonesia.
Secretary-general of the Cambodia Basketball Federation Austin Koledoye says the tournament is part of preparations for next month's SEA Games and an opportunity for the players to get some exposure.
"It's a tough tournament considering the caliber of teams taking part, however, it's a good opportunity for us to expose the players ahead of next month's SEA Games in Vietnam," he said.
"Thanks to CAMSOC for making this trip possible as part of our SEA Games Preparation," he added.
Cambodia Basketball Federation sent two teams to the ABL International Cup to take part in the 3x3 and 5x5 tournaments.



The Khmers Stars held their heads high in the opening game of the 3x3 against host team Indonesia Bali United, losing 17-12 before being outclassed by the Platinum from Philippines 21-2. They went on to lose 19-10 to Thailand's SniperX to bow out of the tournament.
Team leader Mak Champhirun commended the players for their fighting spirit despite the huge size difference between the Cambodian players and their opponents, noting that this was the first international experience for the team.
"This is the first time for our players to join such an international tournament so for me, I think they are doing well," Champhirum said.

"Although the size of our opponents was our main problem, our players still can perform well and compete in the 3x3 tournament."



The team leader believed that taking part in such tournaments will further enhance the performance of the Cambodian players. "If we can let our players have more international tournaments like this, then they would improve a lot," he said
Koledoye, who is also the technical director of the Cambodia National Team, said also that taking part in these types of tournaments will also help improve the FIBA ranking of Cambodia which is currently at 159th from its 163 ranks in 2021.
The Cambodia 5x5 team drawn in group A was due to face off with the Malaysians on April 20 before rounding up with Philippines Misor Mustangs on April 21.
The team will return to Cambodia on Saturday to continue their preparations for the SEA Games 2022 in Hanoi.
Related Articles
November 1, 2019 12:22 PM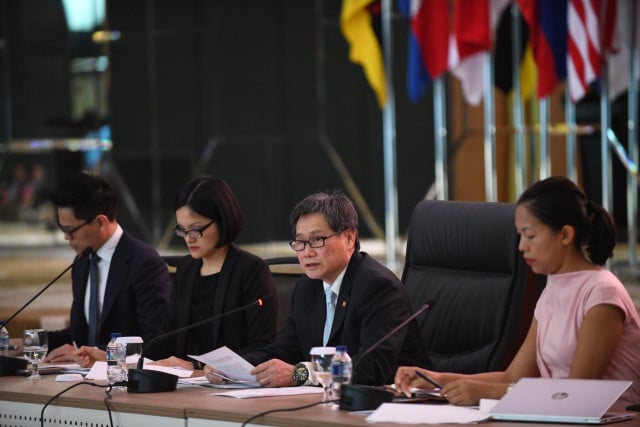 September 18, 2019 7:14 AM