Cambodia Forges Ahead in Para Games Medal Tally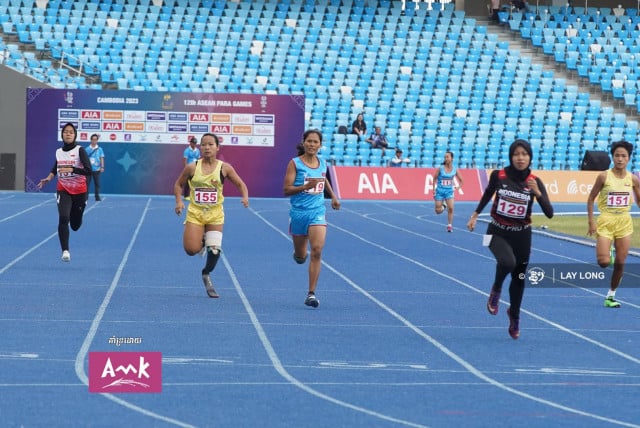 PHNOM PENH — Cambodians won 13 medals in athletics and two in table tennis at the Para Games. The tally includes three gold, three silver and nine bronze on June 6.

This brings Cambodia's total to 43 medals, including six gold, twelve silver, and twenty-five bronze medals.

Women's athlete Yin Sot won a gold medal, while Kroem Long won the bronze medal in the women's 800m T11 discipline.

Ngoun Ratana won the gold medal, while Srun Buntheng won the bronze in the 1500m T46 discipline. In the 800m T12,Sun Sreymom won the silver and Hoeun Navy won the bronze.

In the men's triple jump T46, Yathol Radeth won the bronze and in the men's triple jump T47, Bong Hong won the bronze.

In men's shot putt F11, Sambath Samban won the silver and Tha Phanit Phanit won the bronze. In the men's shot putt F54, Phea Phawat won the silver and Poul Sarravann won the bronze.

Cambodia won two table tennis bronze medals in men's double TT4 and men's double TT1-3.

Vet Chantha won the gold medal in women's T64, her third gold medal in the 12th ASEAN Para Games.




Related Articles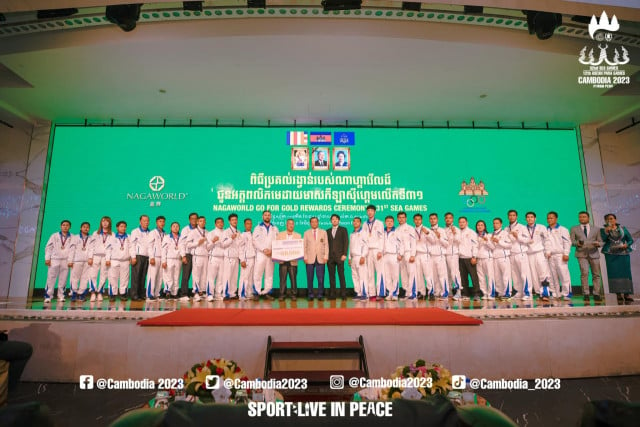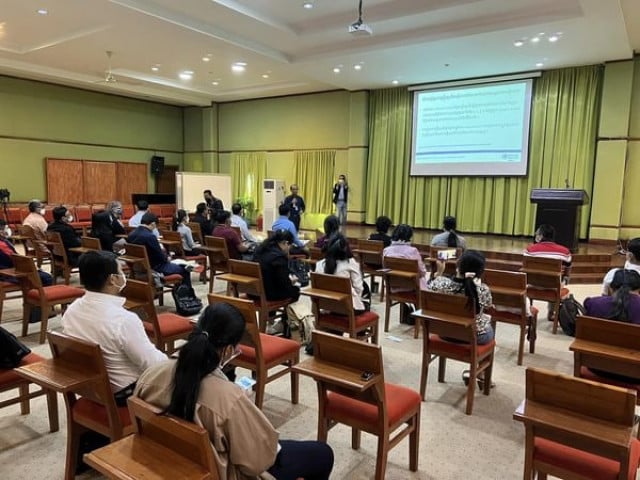 December 24, 2022 6:49 PM