Cambodia Is Investigating the Use of the Image of Angkor Wat on a Thai Movie Poster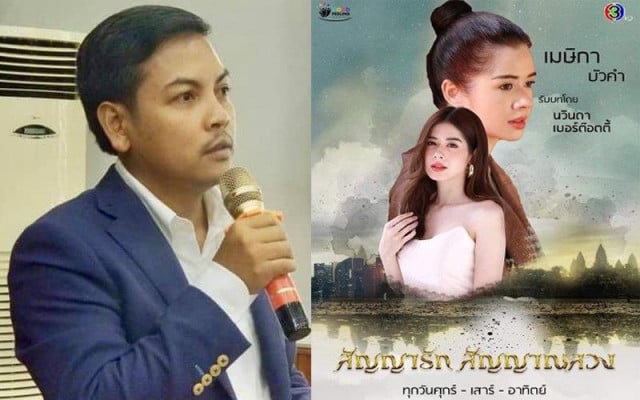 The authorities intend to determine the extent of the use of the image before taking action
PHNOM PENH—The Ministry of Culture and Fine Arts is looking into a Thai feature film whose poster on social media features Cambodia's famed Angkor Wat monument in the background.
Pok Borak, director of the ministry's Cinema and Cultural Diffusion Department, said on Oct. 15 that he is investigating the use of the image of Angkor Wat by the producers of the film "The Promise" that, according to the poster, has been scheduled to air on Thai television on Oct. 16, he said during an interview.
Over the last two years, Thai film producers have submitted no request to shoot a feature film in Cambodia, Borak said. The only request made was for a documentary film, he added.
But, as Borak explained, he has to see the film and find out whether some scenes were filmed in Cambodia before going any further. "If we see a full movie and it has something to do with [Angkor Wat in Siem Reap Province], we can draw conclusions."
At this point, he said, he has only seen the 2-minute trailer announcing the film. "[S]o we cannot conclude…In that trailer, nothing [is] related to us. But what we saw was its poster using Angkor Wat."
The ministry will also look into whether the poster was designed by the film producers or individuals commissioned to create it, he said.
Related Articles