Cambodia Issues Restrictions on Travelers Entering the Country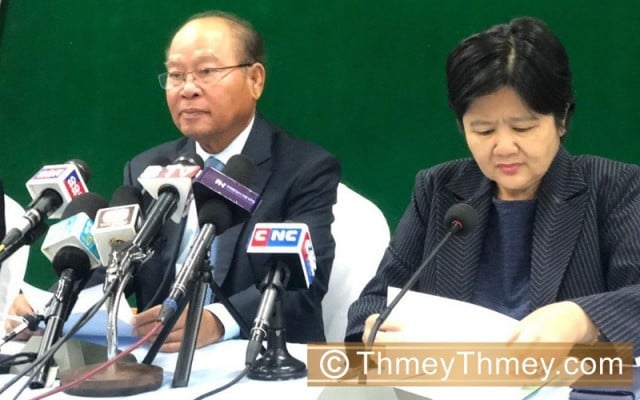 Thmey Thmey
March 14, 2020 3:15 AM
This comes after two more foreign nationals are identified to carry COVID-19

PHNOM PENH--The Cambodian government Saturday morning announced a 30-day ban on people from Italy, Germany, Spain, France and the United States from entering the country in an effort to contain the spread of the coronavirus disease 2019 (COVID-19).
"The Ministry of Health hereby imposes a 30-day travel ban on people from some countries, namely Italy, Germany, Spain, France and the United States, taking effect on March 17," the press statement read.
The ministry stressed that swift action was needed to prevent some visitors carrying the disease from entering the country as, the release said, "the Ministry has recently identified COVID-19 cases affecting foreign nationals."
The travel restriction is being introduced less than a day after two foreigners in Phnom Penh were found to have been infected with COVID-19.
As the Ministry of Health said in a press release Friday evening, the two men—a Canadian and a Belgian, respectively 49 and 33 years old—are now in quarantine at the Khmer-Soviet Friendship Hospital.
This brings to seven the number of people affected by COVID-19 in Cambodia, with only one of them being Cambodian.
Related Articles