Cambodia-Laos Border Pact Nears Completion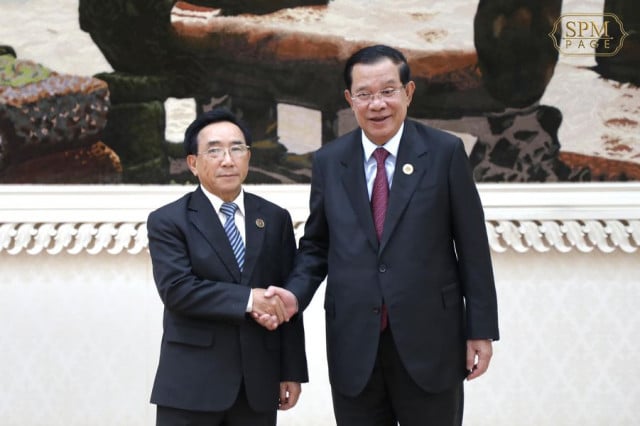 PHNOM PENH – A treaty formalizing the Cambodia-Laos border is nearly complete and will be ready for Prime Minister Hun Sen to sign next year.
Cambodian Prime Minister Hun Sen and his Laotian counterpart Phankham Viphavanh met on Nov. 11 and said about 86% of the boundary had been mapped.
They agreed to assign the Cambodia-Laos Joint Boundary Commission to complete the draft Treaty on the Cambodia-Laos Delimitation of the State Border for the PM's signature during his visit to Laos next year.
Cambodia's Foreign Ministry said both sides were satisfied with the outcomes of the 14th Joint Commission for Bilateral Cooperation (JCBC), which was chaired and co-chaired by Laos and Cambodia on July 7 in Phnom Penh.
The JCBC included both sides' satisfaction on political cooperation, the defense and security domain, economy, and tourism sectors, as well as the agreement to boost the economy and the education sector.
Related Articles