Cambodia Launches Blitz on Illegal Foreigners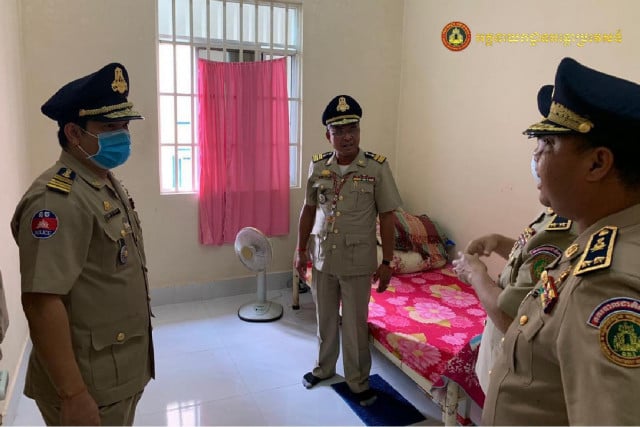 PHNOM PENH – The Ministry of Interior has launched a large-scale operation to inspect the residency status of foreigners as Cambodia faces claims it is failing to tackle human trafficking. Diplomats will be exempt from the checks.
Chhay Kim Khoeun, Deputy Commissioner General and National Police spokesperson, said all foreign tourists and others who come to Cambodia legally are protected, but those who break the law will face legal action.
"There will be no checking or forbidding anyone because we are in a process of expanding our tourism policy, but if any foreign tourists or individuals come to commit illegal acts, they will be cracked down on under our operation," Khoeun said.
Speaking at the closing ceremony at the Police Academy on July 26, Deputy Prime Minister Sar Kheng announced the start of the inspection operation.
"To eliminate suspicions and loopholes in human trafficking, the Ministry of Interior must launch a large-scale operation to inspect the lives of all foreigners, whether in hotels, construction sites and companies, except diplomats," he said.
"This operation is to find out whether those who came to Cambodia entered the country legally or illegally, if they are working in Cambodia whether they are adhering to the labor law or not, and find red flags for human trafficking."
The announcement came eight days after the United States blacklisted Cambodia and dropped the country down to its Tier 3 over human trafficking concerns.
Tier 3 refers to countries whose governments do not fully meet the minimum anti-trafficking standards and make no significant progress or effort. Tier 3 countries face potential sanctions or penalties from the international community.
The government expressed disappointment at the US listing Cambodia as having a high level of human trafficking while the country was working hard to combat the issues.
Chou Bun Eng, Ministry of Interior Secretary of State and permanent vice-chair of the National Committee on Counter-Trafficking, said the ranking was "absolutely unfair" and urged anyone who knew about human trafficking to report cases to the authorities.
Prior to being blacklisted, Cambodia was on the gray list (Tier 2) of countries with human trafficking, meaning that the country did not fully comply with minimum standards but was making significant progress. Tier 1 indicates no human trafficking.
Five ASEAN countries are blacklisted in Tier 3, Brunei, Cambodia, Malaysia, Myanmar and Vietnam.


Originally written in Khmer for ThmeyThmey, this story was translated by Kheav Moro Kort for Cambodianess.
Related Articles
November 2, 2021 10:10 AM
December 11, 2022 5:00 PM