Cambodia Looking to Regulate the Use of Drones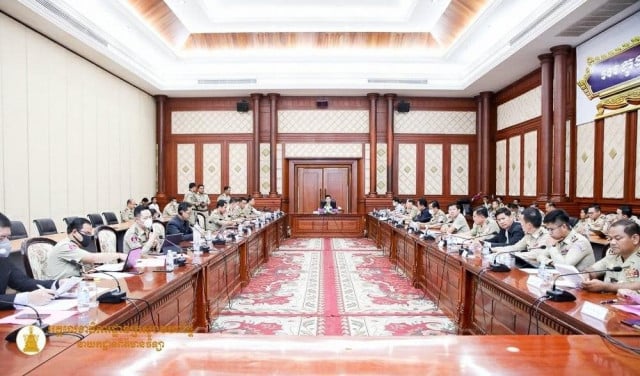 Phoung Vantha
May 19, 2020 12:08 PM
A sub-decree will be further discussed to ensure that drone usage doesn't compromise national security.

PHNOM PENH--The Ministry of Interior on Tuesday (May 19) continues its discussion on the drafting of a sub-decree on drone management. The sub-decree is intended to regulate all types of unmanned aerial vehicles to ensure the safety, security and public order in Cambodia, according to a statement from the ministry.

Bun Honn, a secretary of state at the Ministry of Interior said that the draft of this sub-decree is really important, as currently Cambodia doesn't have any laws to properly regulate the use of drones yet.

He said that the sub-decree also focused on determining the registration, authorization, production, processing, use, and zoning prohibitions relevant to drones, as these are lacking in Cambodia at present.

The drone used in agricultural or commercial sectors serve a purpose, Honn said, but added that people may use them in ways that compromise national security, which he deems a serious concern.

"We will have an inter-ministerial meeting with the Ministry of National Defense, the Secretariat of Civil Aviation and other relevant authorities to discuss how to make this sub-decree better and more applicable," he said.

The Ministry of Interior had previously discussed the draft sub-decree on drone management on July 12, 2019.


Related Articles
November 18, 2020 3:24 AM