Cambodia-Malaysia Pledge to Protect Migrant Workers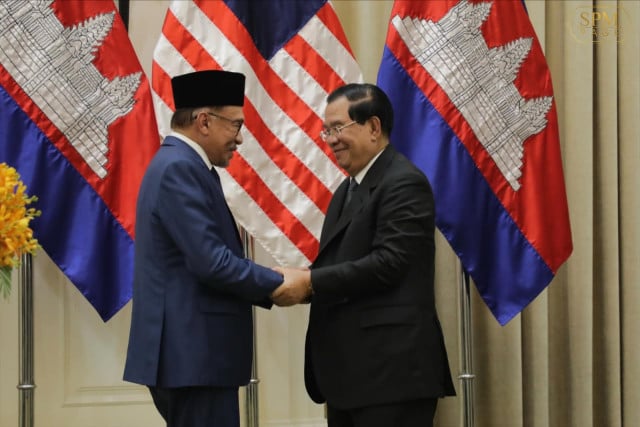 PHNOM PENH – Cambodia and Malaysia signed two Memorandum of Understanding (MoU) to better cooperate on labor issues and workers' migration. A civil group, however, urges ethical recruitment and better protection of Cambodian migrants.

The two MoUs were signed on March 27 during a meeting between Prime Minister Hun Sen and his Malaysian counterpart Prime Minister Anwar Ibrahim while he was paying an official visit to Cambodia.

The first MoU focuses on improving the condition of recruitment and employment of general workers, as well as their repatriation, while the second deals with the specific question of Cambodian housekeepers in Malaysia. It plans to establish a new framework for recruitment, employment, and repatriation for this specific class of workers, which represent the vast majority of Cambodian migrants to Malaysia.

In December 2015, the two countries agreed upon an MoU regarding domestic and general workers after a four-year migration ban had been enforced due to reports of abuse of domestic workers.

However, Cambodian recruitment agencies did not begin hiring and sending migrant workers to Malaysia until July 2017.

While that MoU expired in 2020, Hun Sen sought a revision of the agreement with former Malaysian PM Ismail Sabri Yaakob last year.

But the legal framework established by the two countries was not enforced enough, causing migrant workers to be exploited or at risk, says the Centre for Alliance of Labour and Human Rights (CENTRAL).

Khun Tharo, program manager of the organization said Cambodian workers in Malaysia have long faced hardship and abuse, with some of them developing mental illnesses.

"The government is well aware of the risks faced by domestic workers in Malaysia. For this reason, we need to reform our protection policy in the recruitment system," he said.

While he hopes the new MoUs will provide better protection to Cambodian workers, he urges both countries to enforce them to ensure the workers' safety.

"These MoUs must be binding in the selection process, for the sending of workers, and during their working period. They must ensure that they are not at risk and facilitate their reintegration when they come back to their country," he said.

Because of insecure working conditions and abuses, Tharo said that some legal migrant workers become illegal workers when they flee from the houses they used to work in. Once illegal, it is then hard for them to come back to Cambodia.

According to CENTRAL, about 40,000 legal and illegal workers are currently working in Malaysia.

"I think only ethical recruitment, which mainly focuses on human and labor rights, protection, and social reintegration can solve the problems," he said.

But the dual recruitment system, with official agencies on the one hand, and illegal brokers on the other, makes it difficult to monitor the hiring process of migrant workers, he added.

Two Countries aim for relationship strengthening

PMs Hun Sen and Ibrahim explored new ways to deepen the long-standing bilateral relationship, which covers cooperation in all fields –politics, security, economy, society, and culture.

Hun Sen stated that Malaysia and Cambodia have agreed to increase coordination between their respective institutions to fight against money laundering, human trafficking, and smuggling, including the possibility of creating an MoU between the two nations' police.

He also requested Malaysia to increase the purchase of agricultural products from Cambodia while he aims to raise the country's exports to Malaysia.

The head of the government also attended the 7th Ramadan ceremony of Islamic communities in Cambodia, ensuring that Cambodia always promotes freedom of religious harmony by facilitating all members of all religions to practice all religions and resolutely oppose racism and religious discrimination.
Related Articles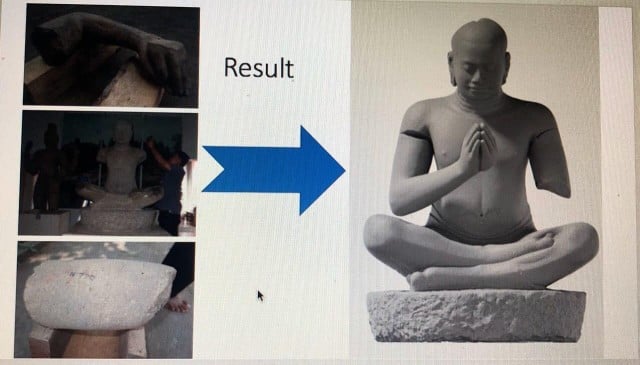 December 11, 2019 6:53 AM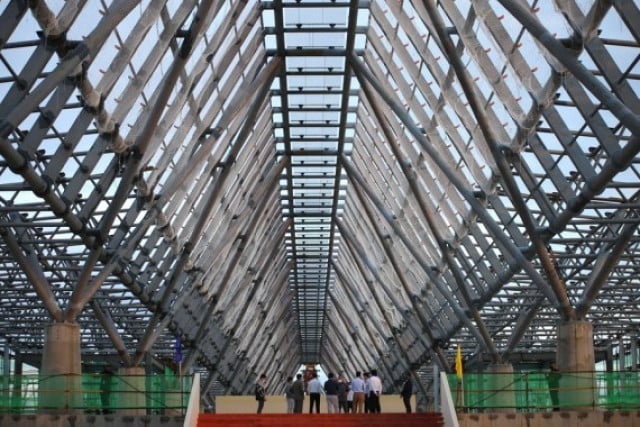 November 25, 2022 10:29 AM