Cambodia Marks 30 Years of Demining Success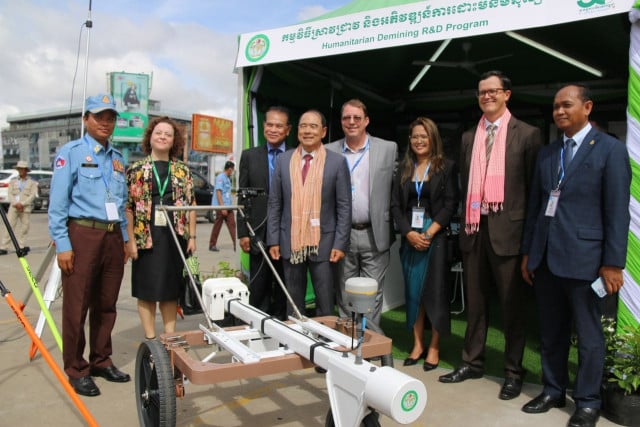 November 21, 2022 8:10 PM
PHNOM PENH – Cambodia is organizing an exhibition marking peacekeeping and joint missions on humanitarian demining action.
The exhibition will run from Nov. 21 to 22, at Diamond Island Convention and Exhibition Center, Phnom Penh, with 52 booths.
Ly Thuch, the first vice-president of the Cambodian Mine Action and Victim Assistance Authority (CMAA), said the event shows the achievements of 30 years of mine action, demining equipment, manual demining, and the use of mine detection systems and explosive remnants of war by animals such as dogs and rats.
There would also be demonstrations of methods for assisting victims, educating people, reducing risks, and dealing with landmines and other explosive remnants of war using cutting-edge technology, he said.
"The joint mine action mission of the Cambodian government, donors, development partners, national and international operators, and all stakeholders over the past 30 years has made a significant contribution to addressing the impact of landmines and explosive remnants of war in Cambodia," Thuch said on Nov. 21.
He said preserving and exhibiting the history of war, peacekeeping and mine action contribute to raising awareness of its origins, lessons and experiences for self-development and pride for achievements.
In 1992, mine action for humanitarian purposes of the United Nations began in Cambodia. By a royal decree in 2000, the government established the CMAA to ensure proper management, effectiveness and efficiency of the mine action sector.
According to CMAA, 2,531 square kilometers of land have been made safe for an estimated nine million people. Work has included the construction of houses, schools, hospitals, bridges and roads.
Millions of landmines and explosive remnants of war have been destroyed. These include 1,151,232 anti-personnel mines, 26,112 anti-tank mines and 3,028,659 other ordnance items.
Daniel Craig, UN Global Advocate for the Elimination of Mines and Explosive Hazards, said even after the war in Cambodia had come to an end, the effects of the conflict persisted in the form of mines that were buried and waiting to explode.
The lives of Cambodians are still confined by unsafe land and they continue to live in places where they are at risk, he said.
"With just a little more support from donors, Cambodia could finally be free of mines. Fields that hid killers could be fields of hope," Craig said in a video commemorating the 30 years of mine action.
"Cambodia has shown that we can overcome the legacy of these deadly killers but it is a hard path and on which we must all walk together to see an end to the brutality of landmines and explosive ordinance and ensure that we leave no one behind," he added.
The exhibition is being attended by representatives of ministries, institutions, embassies, development partners, national and international operators and about 300 students.
In July, Prime Minister Hun Sen established the "Samdech Techo Project for Mine Action" under the theme "Providing Safe Ground, Creating Smiles," with the Cambodian Mine Action Authority. Many tycoons began donating funds to support the project. Cambodia is set to achieve the landmine-free target by 2025
According to the Korea International Cooperation Agency, 570 casualties due to landmines and explosive remnants of war had been recorded by June 2022 in Cambodia. UN representative Kanni Wignaraja praised Cambodia's demining efforts as outstanding during her visit to Cambodia in September.
On Nov. 1, during a phone conversation with Ukrainian President Volodymyr Zelensky, Cambodia said it would send experts to help with demining as the war enters its tenth month.
Related Articles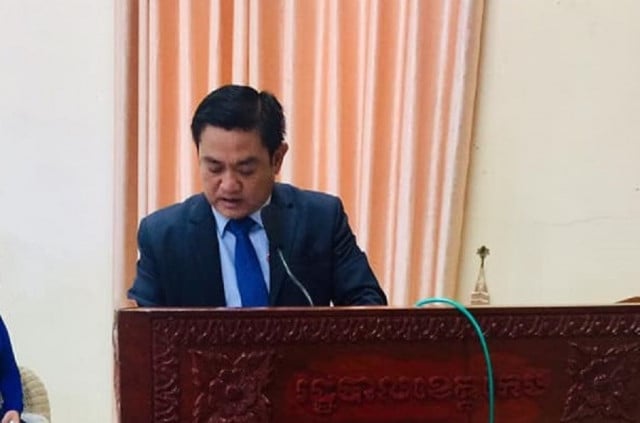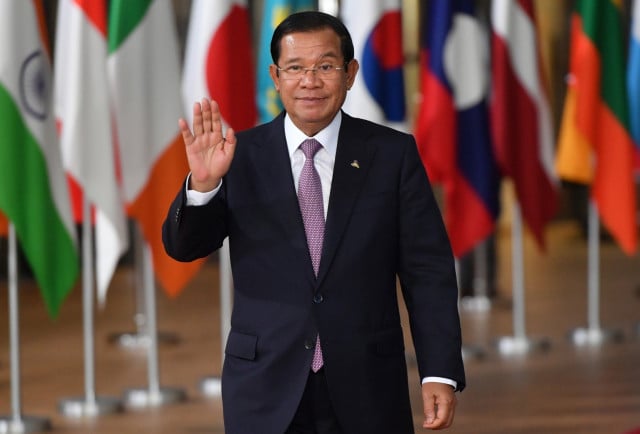 December 11, 2022 3:30 PM