Cambodia Might Postpone ASEM 2020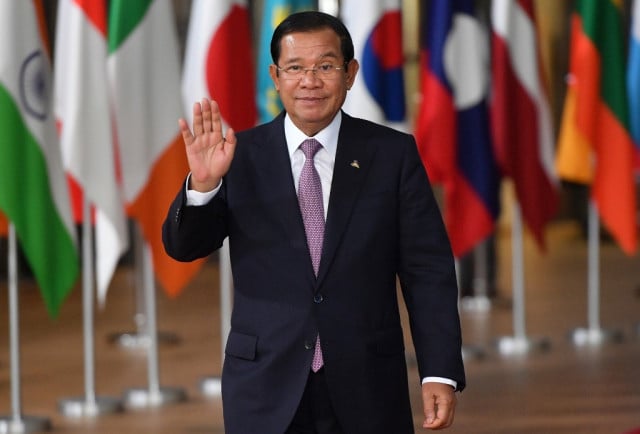 Prime Minister Hun Sen confirmed that the Asia-Europe Meeting scheduled for November 2020 in Phnom Penh may need to be postponed due to the pandemic.
PHNOM PENH--Cambodia is considering postponing the 2020 Asia-Europe Meeting (ASEM) scheduled for Nov. 16-17, 2020, if the Coronavirus Disease 2019 (COVID-19) is not contained in time. Prime Minister Hun Sen made the announcement on Wednesday, signaling that another high profile event could possibly be a victim of the pandemic.
As of Thursday(March 26), Cambodia reported 96 confirmed case of COVID-19 in 13 provinces and Phnom Penh. Among the 96 cases, 86 cases are still active and 10 cases have been discharged from hospital. Nobody in Cambodia has yet died from the virus.
Meeting volunteer medical experts today, Hun Sen gave the order that no official will be allowed to attend meetings oversea while international meetings to be held in Cambodia will be cancelled due to difficulty in travel arrangements for participants.
He noted that many meetings have been postponed including ASEAN summit in Vietnam and even the 2020 Olympics in Japan, as fears of COVID-19 have grown. He then suggested that the scheduled ASEM meeting may follow the trend if situation is not appropriate.
"We are also looking at the possible postponement of the Asia-Europe summit in 2020 if the current situation continues, the meeting would be held in 2021 instead. It depends on the situation," he said.
Cambodia had previously announced that the 13th biennial ASEM Summit will be held Nov. 16-17 in Phnom Penh. Foreign leaders from Europe and Asia are expected to attend the summit.
Hun Sen also said that Cambodian students studying abroad will not be evacuated during this time. He claimed that students studying China, Japan, South Korea and ASEAN countries as well as other virus-stricken countries including the United States and European countries will have to stay in their respective host countries.
The Ministry of Foreign Affairs and International Cooperation this week announced that 12 Cambodian student will return from the US. However, Hun Sen asked them not to return, saying they should stay in the US or the Cambodian Embassy.


Related Articles