Cambodia must prioritise higher education reform post-COVID-19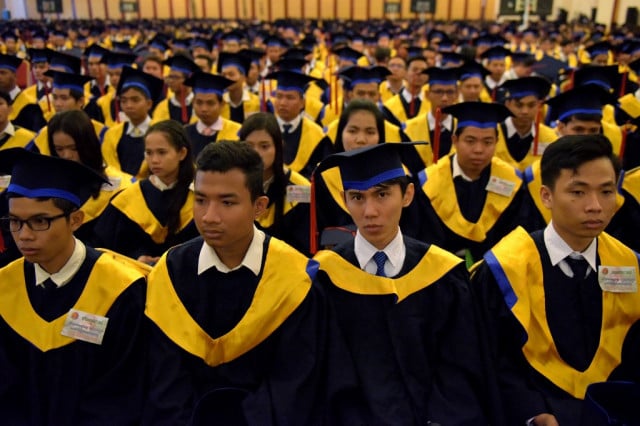 Kimkong Heng
November 5, 2020 7:46 AM
The COVID-19 pandemic provides both challenges and opportunities to education worldwide. Although it is a global crisis, it presents an opportunity to rethink education. For Cambodia, COVID-19 can be seen as a catalyst for expediting higher education reform.

Most of the challenges posed by COVID-19 are linked to the direct and indirect consequences of the forced closure of educational institutions around the world, causing unprecedented burdens and complexities as schools and universities have had to move courses online to offer students the opportunity to continue their education.

Despite the challenges, COVID-19 is a silver lining in the crisis for Cambodia's education sector and perhaps for education in other contexts as well. In particular, COVID-19 has allowed for greater adoption of information and communication technology (ICT) and paved the way for wider acceptance of virtual education in Cambodia and elsewhere.

Pre-pandemic reforms

Before the pandemic, a series of unprecedented educational reforms were undertaken by the Cambodian Ministry of Education, Youth and Sport (MoEYS) to improve Cambodia's secondary education. Notably, anti-cheating measures have been introduced to the Grade 12 National Examination since 2014.

The New Generation Schools reform that aims to enhance the quality and relevance of general education was launched in 2015. MoEYS has also introduced a number of programmes to upgrade the quality of teaching and learning in schools.

The national budget for education has seen a steady increase as Cambodia's national budget has increased year-on-year. In 2014, Cambodia allocated US$343 million of its US$3.4 billion state budget to education. In 2018, US$848 million of the US$6 billion national budget was approved for the education sector. In 2019, the budget for education was raised to US$915 million.

Challenges facing higher education

Despite these positive developments and other outcomes, efforts to improve the education system in Cambodia have been plagued by many issues, one of which is corruption. Cambodia was ranked the lowest in Southeast Asia and was placed at 162nd among 180 countries in Transparency International's 2019 Corruption Perceptions Index.

There are other significant challenges facing the country's higher education and human capital development. Research has shown that skills mismatch is a major pressing issue, while low but growing participation in science, technology, engineering and mathematics (STEM) majors is another.

Cambodia was ranked 115th out of 132 countries for ease of finding skilled employees and 124th for talent growth in the 2020 Global Talent Competitiveness Index. Its overall innovation capacity was at 102nd out of 141 countries in the 2019 Global Competitiveness Report.

Considering the total number of publications within the past 10 years (2000-19) that are indexed in the Scopus database, Cambodia – with 3,521 Scopus-indexed publications – is ranked eighth among its ASEAN peers, outperforming only Myanmar (3,039 publications) and Laos (2,364 publications). Thailand (fourth in ASEAN) has 143,507 publications and Vietnam (sixth) has 53,907 publications. Malaysia, with 277,866 indexed publications, leads ASEAN members.

Currently, there are only three ASEAN countries (Cambodia, Laos and Myanmar) that do not have their universities listed in the Times Higher Education World University Rankings 2020. Thailand leads other ASEAN states in terms of the total number of universities, with 16 universities in the list. Malaysia is second with 13 universities, while Singapore is the best ASEAN performer with two universities ranked among the world's top 100 universities.

Research weaknesses

Cambodia faces another issue worth highlighting. It is the concern about the quality of its local PhD graduates. This concern was publicly raised by Cambodian Prime Minister Hun Sen in 2019. He advised the Royal Academy of Cambodia (one of Cambodia's leading research and training institutions) to ensure the quality of its PhD training programme.

This concern was not new – Cambodian academics have been reported to be significantly less active in research and publication. A 2015 survey of 444 faculty members from 10 Cambodian universities showed that 64.9% of them had never been involved in research at all. One of the explanations for this low research engagement is the disconnection between the Cambodian government's higher education aspirations and the realities of 'an underfunded and underdeveloped research infrastructure' of Cambodian universities.

Post-COVID action

Taking into account all of these issues, in the post COVID-19 era, Cambodia must prioritise higher education reform and aggressively invest in research and development to develop the human capital urgently needed to drive its economic growth and realise its development vision.

Cambodia aspires to become an upper middle-income country by 2030 and a high-income country by 2050. So far, the Cambodian government, through its education ministry, has endeavoured to promote research and improve the quality of, as well as access to, general and higher education.

A number of research-related policies and donor-funded projects have been implemented, not to mention a recent US$92.5 million project, called the Higher Education Improvement Project, that aims to enhance the quality of teaching and research in STEM subjects and agriculture.

However, a lot more needs to be done. Apart from addressing such critical issues as skills mismatch, students' low participation in STEM fields, limited research engagement among academics, corruption in education and low innovation capacity, the government and relevant key stakeholders must work together to upgrade the overall quality of higher education in Cambodia.

The temporary digital transformation of education at all levels made possible by COVID-19 needs to be sustained after the pandemic eases or is over in 2021 when vaccines become available.

In the context of Industry 4.0 and the move towards knowledge-based economies, Cambodia must ensure that its workforce and university graduates are highly skilled, technologically literate and equipped with the necessary skills to drive the country's social and economic development.

Providing quality education to its people is the most viable way forward toward a prosperous and sustainable future for the country.

Kimkong Heng is an Australia Awards scholar pursuing a PhD in education at the University of Queensland. He is also a visiting senior fellow at the Cambodian Institute for Cooperation and Peace and a co-founder of Cambodian Education Forum. All views expressed are his own.
* This article was originally published by University World News on October 24, 2020.
Related Articles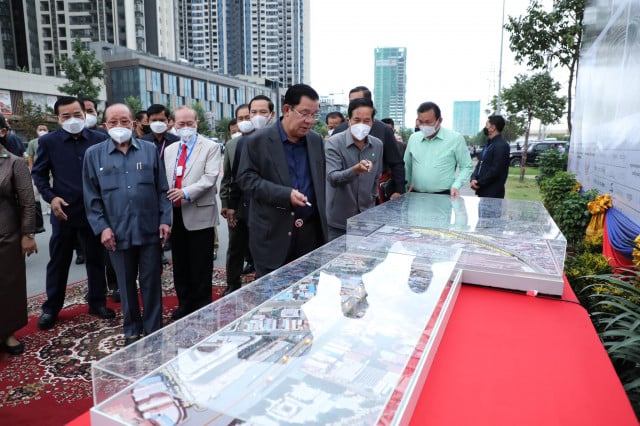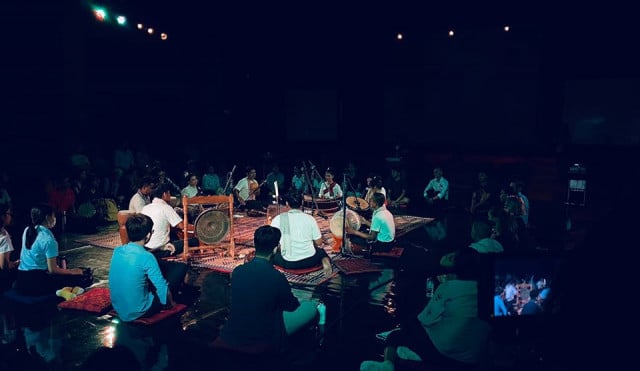 November 25, 2019 7:14 AM