Cambodia Needs Botanists to Combat Climate Change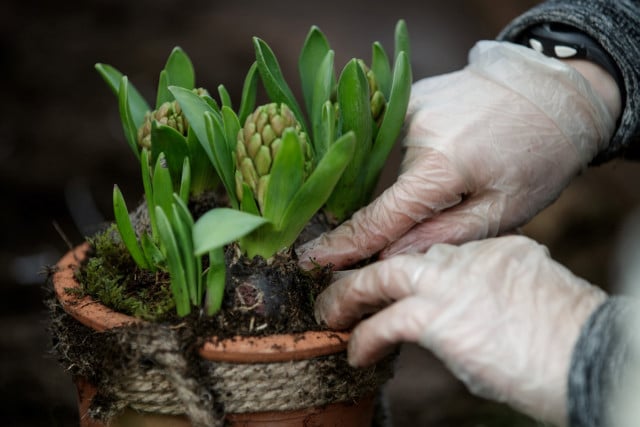 PHNOM PENH – Why is Cambodia, a small developing country that is increasingly battling against the effects of climate change, in need of botanists?
While the economy is booming, skyscrapers are keeping on growing across the country, and the risk of another pandemic – potentially caused by the shrinking of natural spaces – in the head of everyone, the question deserved to be asked.
In such a context, experts in natural science can provide solutions to help Cambodia develop its green sector and evolve more sustainably.
That is when botanists come into the spotlight, to carefully study natural resources and plants and find out how to use them in an effective and sustainable way.
But first, the number of botanists in the country must increase, experts say.
Why are botanists important for Cambodia?
Biodiversity researcher Sok Vichea said botanists are people who conduct plant taxonomy where they identify and classify the type of plants and research for new species. Their job is to figure out the significance of the plants for humans' essentials.
Newly discovered plants can be greatly beneficial for the agriculture, food, and health sectors, he said, pointing out that the right use of the right plant could improve the productivity or sustainability of a given industry by increasing its yields or reducing its wastes.
"The study of botany is important because today human activity is 80 percent dependent on nature, especially health," said Vichea. "More than 50 percent of medicines are made from plants."
In agriculture, he said botanists play a crucial role to classify the type of important crops and to prevent some diseases from happening. They can also study the soil and livelihood of the plants or what a particular crop needs to bear greater yields.
Kim Soben, a dean of the Faculty of Forestry, at the Royal University of Agriculture (RUA), said people who study plants can promote effective green gardens in the city as Cambodia is fast evolving with many infrastructures being developed.
He said that​ flowers and plants at some public parks or houses are imported from other countries, such as Vietnam and Thailand. With experts who have technical skills in cultivating seedlings and planting the seeds, Cambodia could reduce the number of plants it imports.
"If we have our own business without importing, it means that we are proud to be able to strengthen the economy of the people and the nation," he said. "Reducing imports strengthens local growth and helps people's livelihoods."
Soben continued that when many botanists will be trained, Cambodia will be able to collaborate with international botanists to study and discover new types of plant species for future local and international use.
Lack of botanists, pushing for promotion
The rare and endemic biodiversity of Cambodia is particularly rich. But the country is one of the most threatened areas for biodiversity in the world: About 40 percent of the region's flora and fauna face extinction by the end of this century, according to the "Status of Botanical Exploration and Plant Conservation in Cambodia" study, published in November 2015 by the University of Copenhagen.
While Cambodia's fauna is well known by many locals, it remains one of the least studied in the region from a scientific standpoint, the same study said.
Kim Soben of RUA said that the number of people who scientifically know plants is getting fewer, stressing that the lack of local expertise is causing concern for future plant conservation in Cambodia.
"Those who know the type of plants are mostly old local people. They know a lot of plant species," he said. "However, I will strengthen the study and research of taxonomy to the next generation."
Sok Vichea points out that, so far, the lack of botanists can be explained by the lack of curriculums in the country's universities. Job opportunities in the sector are also very limited which narrows the interest for both the public and schools to get involved in this field, he said.
"Cambodian people do not know plants while some don't know what botany is," he added.
Efforts are on the way
Suon Sovann, deputy director of the Agriculture Ministry's Forestry Administration, said that three to four people at the department are studying and researching plants, and have established books about fauna and flora in Cambodia.
Sovann said despite the lower number of people who have expertise in botany, the administration has been striving to encourage the reform of education at the university level and offer many job opportunities for graduates at the Ministry of Health or the Ministry of Agriculture.
However, he cannot give the exact number of botanists that Cambodia has. The administration does have a laboratory and plant library where many species are collected.
Appointed as a dean for the department for two years, Kim Soben of RUA said he is trying to promote the study of botany and other relevant natural resources study while climate change has become a serious issue.
The Faculty of Forestry at RUA consists of five departments: Silviculture, Forest and Climate Change, Biodiversity and Wildlife, Wood Technology and Botany, and Geographic Information System and Landscape Engineering.
Soben said the faculty is collecting many species of wood and plants as a library for students to learn while the document is being compiled for a website and application to depict the wood and plants.
"Even though we do not have enough experts, we still have talented people who work every day, such as those in the Forestry Administration," he said.
Sok Vichea wants to see botany education offered to Cambodia's next generation of students, who would be trained to become environment and plant experts, and conduct research for the interest of the country.
He said that discovering new types of plants in the country and naming them after Cambodia would bring huge pride to the kingdom.
Scientifically, the name of plants is determined by the country that discover them.
What happened if botanists are not here?
While botanists are not meteorologists or climate scientists, they are truly essential to study how plants and every living thing interact in an ecosystem, Sok Vichea said.
"Most people do not understand ecology," he said.
"If they do not understand the ecosystem, they may become destructive to nature in the long run as the result of their daily activities, such as the use of fuel vehicles," said Vichea.
"The use of plastic also heavily affects the environment. People do not know the effects when plastic and chemical waste are exposed to the sun."
Without experts in plant science, he said the building construction might lack green landscapes. He notices that the plant preparation in skyscrapers is still limited while the plant maintenance is not good.
He also pointed out that agriculture could face struggles if no botanists discover new types of crops, and study the soil and type of plants.
"Agriculture is still limited, even as chemical or fertilizing dealers continue to sell and only follow company-market explanations," he highlighted. "When we can know many types of plants in our own country, we can make use of it to the fullest in agriculture, health, and food sectors."
Vichea also voiced the importance of green or nature-based solutions, which he said is crucial in the period of global climate change. Botanists can contribute by offering suggestions.
"The general public thinks it is insignificant, but in fact it is important, affecting the entire planet."
Kim Soben of RUA said the university is trying to develop curriculums that respond to global environmental concerns, urging students to enroll in the Faculty of Forestry and study natural resources.
Sok Vochea encourages students to pursue botany education and plant science to accelerate the reputation of Cambodia in terms of plant research and science.
"I hope that in the future there will be many botanists who can support the sectors in the country," said Vichea.
Related Articles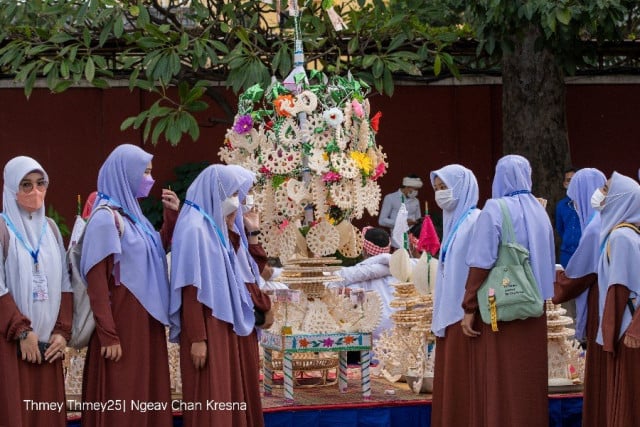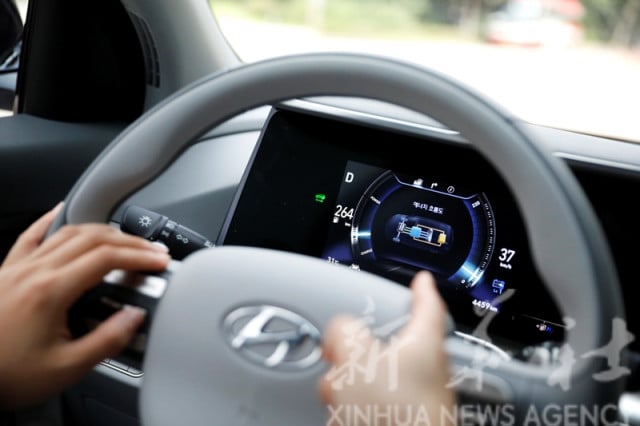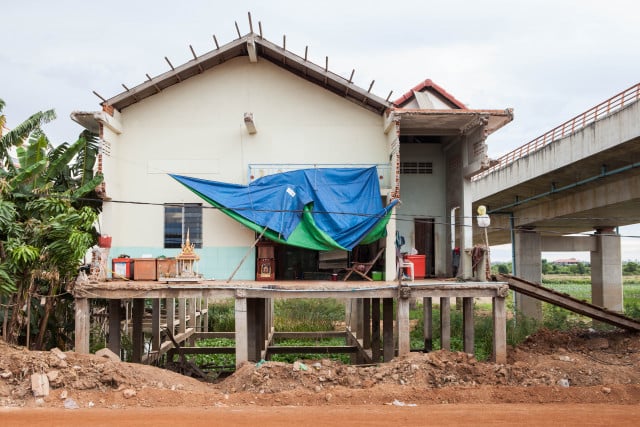 February 12, 2022 9:18 AM