Cambodia on Defensive Over US Sanctions Bill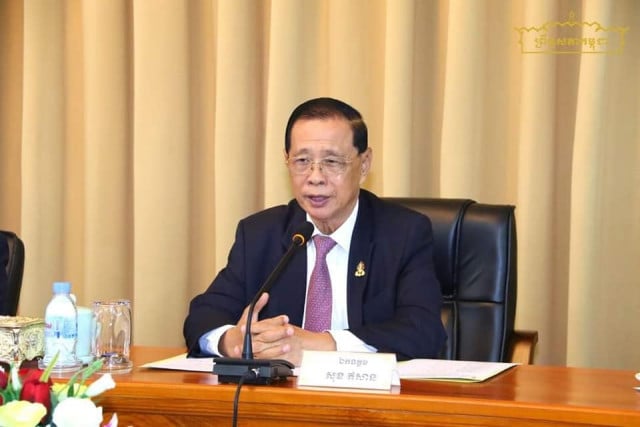 PHNOM PENH – Senior Cambodian officials have condemned as unfair the passage by a US Senate committee of a bill that would sanction Cambodians over human rights abuses.
Cambodian People's Party (CPP) Sok Eysan said the bill violated Cambodia's independence and sovereignty.
"The proposed legislation is to sanction Cambodian officials. It is not in line with the reality of our country and it violates the independence and sovereignty of Cambodia," Eysan said.
The bipartisan bill was introduced by US Senators Marco Rubio (Republican) and Edward J. Markey (Democrat). The US Senate Committee on Foreign Relations passed the Cambodia Democracy and Human Rights Act on July 19.
The bill makes it clear that it aims to punish Cambodian officials, restore democracy and protect human rights in Cambodia.
It says Cambodian officials facing sanctions are those suspected of corruption, human rights violation, undermining democracy, and supporting the establishment of facilities that could be used by the Chinese People's Liberation Army (PLA) or entities tied to the PLA in Cambodia.
The proposed law still needs to go through several stages, including approval by the Senate, the House of Representatives and the President before becoming law.
Cambodian government spokesman Phay Siphan viewed the bills as politically motivated. "The sanctions are to be imposed on individuals, not on the interests of our nation," he said. The bill was unfair to Cambodian officials.
Chak Sopheap, executive director of the Cambodian Center for Human Rights (CCHR), said the bill was a direct consequence of actions by the Royal Government of Cambodia (RGC), which had failed to adequately protect and promote the rights of its citizens.
"The last few years have seen Cambodia's human rights situation deteriorate and its political climate worsen," she said.
"The RGC's deliberate shrinking of civic space and targeted attacks against the political opposition violate international human rights law and stand in sharp contrast to Cambodia's obligations to support the rights of its citizens to undertake activities that promote human rights and democracy."
She said the ruling party and government responses come as no surprise, considering the RGC's growing intolerance to criticism and its unwillingness to acknowledge its role in Cambodia's democratic regression and the worsening of its human rights situation.
Nevertheless, the bill allows for sanctions to be suspended.
"The RGC therefore has the power to put an end to these sanctions by upholding democracy and human rights," she said.
"While respecting and fulfilling the rights of its citizens should be sufficient motivation for the RGC to improve its political situation and human rights record, preventing sanctions and ensuring strong US-Cambodia diplomatic relations provide a further incentive."
Both US senators and members of the US House of Representatives have previously proposed laws to punish Cambodian officials but these have so far not been put into effect.
Related Articles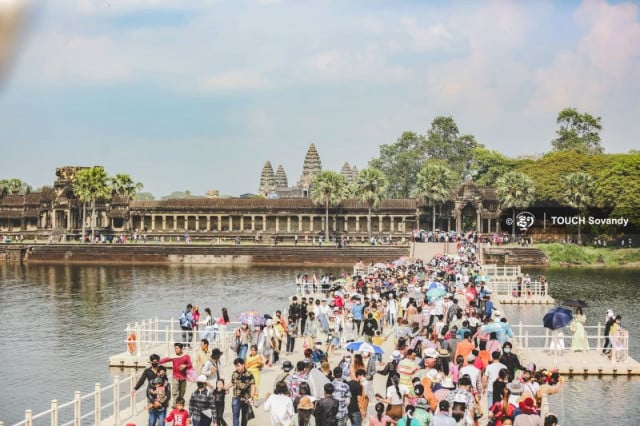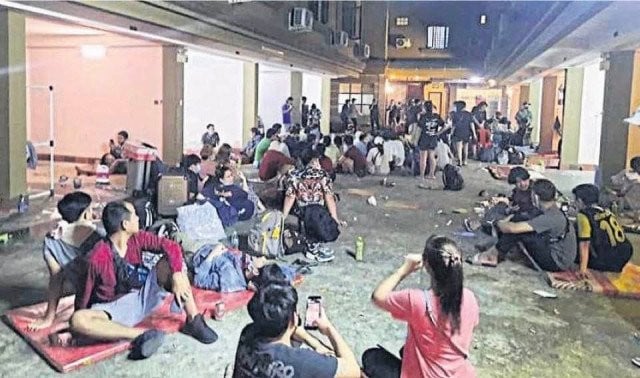 November 23, 2021 4:31 PM