Cambodia Predicts Surge of Chinese Tourists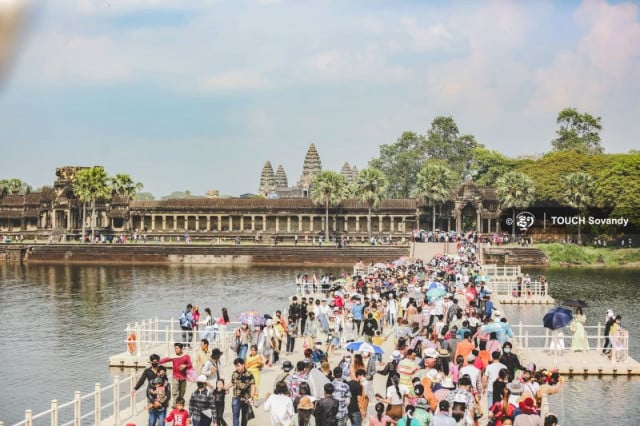 PHNOM PENH – Cambodia expects to welcome between 300,000 and 500,000 tourists from China in 2023 with the launch of a "Cambodia-China Good Friends" campaign.
The Tourism Ministry said the campaign would mark 65 years of diplomatic ties with China.
"Cambodia is ready to welcome the return of Chinese tourists and investors," the ministry said on Jan. 5.
Ministry Secretary of State Top Sopheak said the campaign aims to gather ministries and the private sector to strengthen the hospitality service for Chinese tourists, such as flight connections and good transport.
Sopheak said 110,000-120,000 Chinese tourists visited the country last year.
More were forecast for 2023 as China would open its borders on Jan. 8 and Cambodia was ready to welcome international tourists.
"It is estimated that between 300,000 and 500,000 Chinese tourists will visit Cambodia," said Sopheak. "It is just an estimate, but we will evaluate further based on the actual situation."
Cambodia had striven to promote many strategies and plans to attract Chinese tourists, such as the China-Ready strategy and establishing the working group at the China-Ready Center to teach the Chinese language to government officials and workers in the tourism and hospitality sectors, the ministry said.
The ministry said Cambodia expects to receive about seven million Chinese tourists by 2025.
Prime Minister Hun Sen said on Jan. 2 that Cambodia is an attractive tourist destination for the Chinese whom he welcomed warmly.
He also expected that the Cambodian economy will grow through the recovery of the tourism sector, hoping that Cambodia will get at least two million Chinese tourists between 2025 and 2027.
Chhay Sivlin, president of the Cambodia Association of Travel Agents said more international tourists will arrive this year, particularly from China.
"Chinese tourists frequently select Cambodia as their travel destination. Therefore, we anticipate that Chinese tourists will contribute to the rise in international travel," Sivlin said.
The ministry said the major potential of Chinese tourists and investors would contribute to the growth of the tourism sector and socio-economic development in Cambodia.
The ministry has set out major policies, plans and strategies for the management and development of tourism with efficiency, quality and sustainability to attract about 7.5 million international tourists and 16 million domestic tourists by 2028.
Related Articles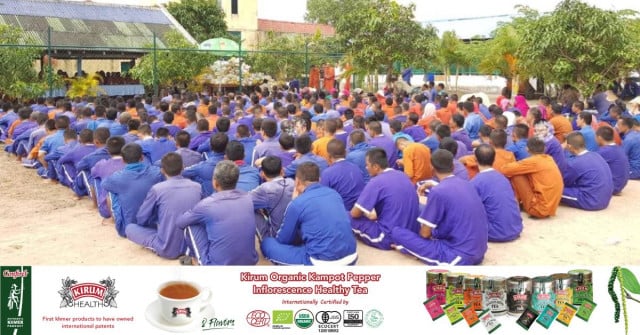 November 10, 2023 3:05 PM