Cambodia prepared for Wuhan virus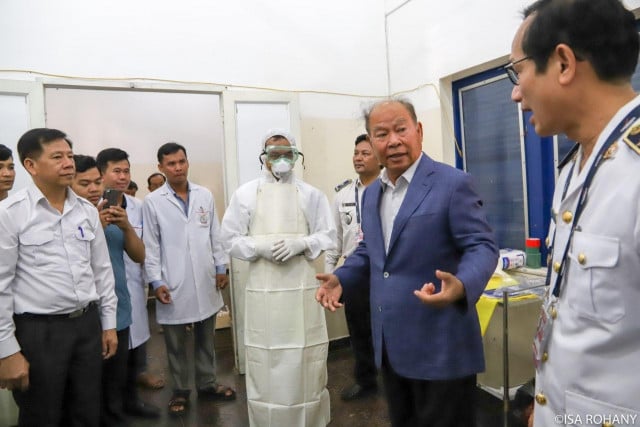 Jazmyn Himel
January 27, 2020 7:33 AM
PHNOM PENH — The Ministry of Health has confirmed that Cambodia was free of the Wuhan corona virus as of 1:00 pm on Monday.

"We are trying our best to monitor temperatures with machine screenings at the border, especially at international airports and land crossings in Poipet," ministry spokesman Ly Sovann said.
"Inside Cambodia, we have our rapid response team of over 2,000 people," he said.
"This is not the first time we have faced emerging diseases. In 2004 to 2015, we were faced with avian influenza and then in 2009, we were faced with the pandemic influenza H1n1.
"So we are experienced enough to know how to prevent and control any new emerging diseases," he said.
"After the SARS outbreak in 2003, we nominated focal points - what we call international health-regulation focal points — that could contact each other at any time within 24 hours."
Ly Sovann urged the public to contact a 24-hour hotline (115) to receive reports or provide answers about diseases in the kingdom.
Related Articles