Cambodia Purchases Military Trucks from China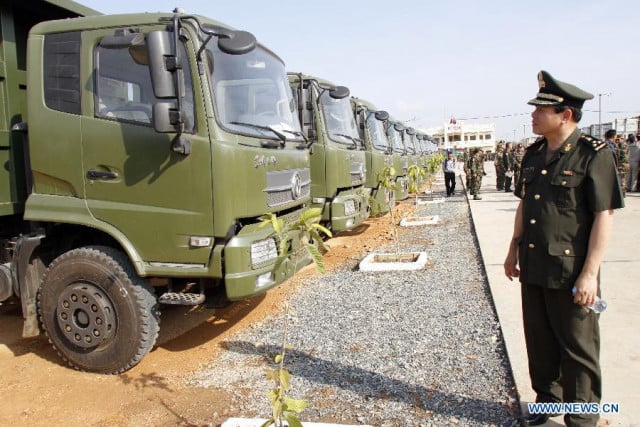 Sao Phal Niseiy
June 12, 2020 9:51 AM
Paid out of Prime Minister Hun Sen's own funds, this draws criticism due to COVID-19

PHNOM PENH—The Cambodian government has purchased more than 200 military trucks from China, a spokesman said Friday (June 12).

"Over 200 military trucks are being purchased from China, and the procurement is financed under Prime Minister Hun Sen's domestic fund," Mao Phalla, Royal Cambodian Army spokesman, told Cambodianess.

Rejecting a newspaper report that had claimed those vehicles were part of a Chinese government's donation, he said that he couldn't confirm whether the money is a part of anti COVID-19 donation initiated by Hun Sen last April.

"What I know is this is from the first fund raised by Prime Minister Hun Sen domestically to purchase these vehicles for our royal armed forces," Phalla said. "I am not sure if it is from the anti-COVID-19 fund or not."

When asked how much the Cambodian government has spent on military equipment purchases, he responded he could not confirm.

These new military vehicles will respond to the needs of the Royal Camboian Armed Forces to fulfil their tasks as well as to carry on any civilian purpose in accordance with government's orders, Phalla said.

In mid-March, Hun Sen established an anti-COVID-19 committee to work on the response and measures to prevent the spread of the coronavirus.

He later pledged to cut seven months of his salary and donate the money to the committee. The private sector as well as many high-ranking officials and civil servants have followed suit and donated to support the COVID-19 response program. As of late May, the government had received nearly $10 million in donations.

Addressing the economic effects of COVID-19 should come before truck purchase, critics say

However, regardless of where the money to pay for the trucks came from, the Cambodian government's move to buy military vehicles during these difficult times has drawn criticism as the country is believed to be vulnerable to detrimental economic and social impacts triggered by the pandemic.

San Chey, executive director of the Affiliated Network for Social Accountability, said the sum involved should be allocated to other priority sectors, which have been affected severely by the pandemic.

"This doesn't seem to be our priority or necessary in the current situation, and I think we should be more concerned about tackling COVID-19 consequences in terms of social and economic dimensions as many international institutions have already surmised our economy is at higher risk," Chey told Cambodianess.

Late last month, the World Bank estimated that Cambodia's economy in 2020 is expected to register its slowest growth since 1994, contracting by between -1 percent and -2.9 percent due to the pandemic.

Therefore, Chey said, any public solution should correspond to key priorities during this time of crisis, and the resources—regardless of where they come from—should be allocated to fund some sectors in which both civilians and the military can work together.

"For example, the expense for developing the infrastructure should be focused on what both civilians and the military can do together in this sector," he said. "Another thing they can work on together is developing capacity to deal with disaster response."

Chey also pointed out the issue of public procurement as the purchase of military vehicles does not normally require confidentiality and instead should be done in a transparent manner.

"Even though it is a private donation, there are many other countries that could supply these vehicles," he said. "Thus, this should be done in a competitive manner through public bidding. This could contribute to budget savings."

Such a purchase, however, is not uncommon as it is usually carried out by the defense ministries of the two countries, Cambodia and China, whose bilateral relations including military ties are very close, Chey added.

Over the past years, Cambodia and China have built close relations in the military sector. In October 2019, the Chinese government pledged $84 million in grant to support the kingdom's military capability. Both countries also have held series of joint military drills since 2016. The latest joint military maneuver "Dragon Gold 2020" on counter-terrorism and humanitarian rescue was held in March.
Related Articles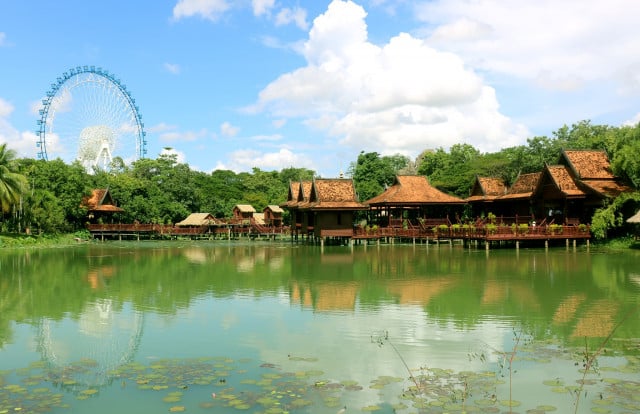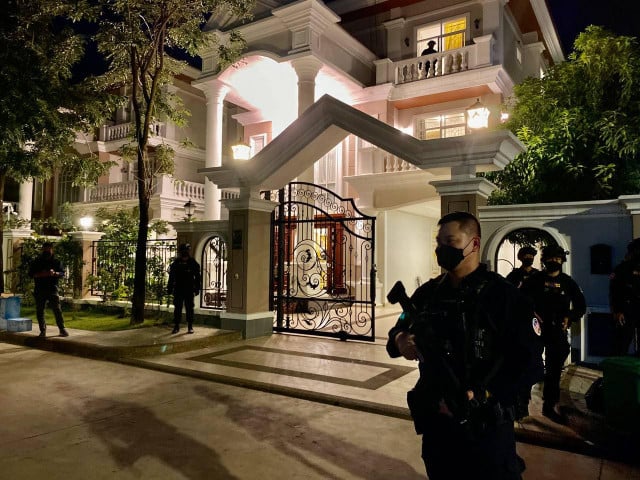 December 21, 2021 10:23 AM