Cambodia Rails against U.S. Magnitsky Sanctions on Chinese Developer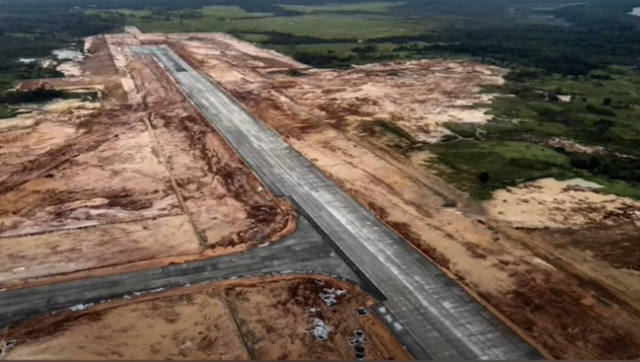 Phoung Vantha and Gerald Flynn
September 21, 2020 6:37 AM
Union Development Group was hit with sanctions for its role in rights abuses in Koh Kong Province, frustrating both Chinese and Cambodian officials.
PHNOM PENH--The Cambodian government on Sept. 20 continued to rail against sanctions imposed on Chinese developer Union Development Group (UDG) by the US Treasury's Office of Foreign Assets Control (OFAC). UDG was hit with Magnitsky sanctions by the US on Sept. 15, after OFAC reported that the Chinese company had falsified registration documents to acquire land concessions in Koh Kong Province and subsequently forced Cambodians from their homes.
"After falsely registering as a Cambodian-owned entity in order to receive land for the Dara Sakor development project, UDG reverted to its true ownership and continued to operate without repercussions," said Secretary Steven T. Mnuchin in an OFAC press statement on Sept. 15.
"The United States is committed to using the full range of its authorities to target these practices wherever they occur," he added.
"UDG-funded activities have forced Cambodians from their land and devastated the environment, hurting the livelihoods of local communities, all under the guise of converting Cambodia into a regional logistics hub and tourist destination," the statement read, adding that China's ambitious Belt and Road Initiative has often disproportionately benefitted China at the expense of the Cambodian people.
In a response to the US sanctions, the Council for the Development of Cambodia (CDC) issued a statement on Sept. 20, condemning the decision to apply Magnitsky sanctions to UDG and expressing disappointment.
"The Council for the Development of Cambodia is of the view that the US Department of the Treasury's sanctions will not only cause damages to UDG, but could also seriously affect the livelihood of blameless local people and the business and investment climate of the Kingdom of Cambodia as a whole," the statement read, adding that US reasoning did not reflect reality.
In responding to the allegation that UDG is a Chinese state-owned entity, the CDC said that UDG is a privately-owned enterprise registered at the Ministry of Commerce of Cambodia with 100 percent of shares held by Tianjin Union Investment Development Group—a real estate enterprise established in 1995 in the city of Tianjin, China.
However, just last week President Xi Jinping called for greater state control and influence over the Chinese private sector. New measures are set to be introduced to tighten the Chinese Communist Party's grip over private companies, particularly in terms of personnel and Chinese socialist values, but it is unclear as of yet how these measures will be implemented.
UDG was granted a 99-year lease of some 36,400 hectares in Koh Kong Province, ostensibly to build a tourism resort. In order to do so, UDG set about clearing land in Botum Sakor National Park—an act that the US claimed has resulted in the forced evictions and displacement of hundreds of families.
Shrouded in Controversy
Meanwhile Cambodia's CDC contended that UDG's project does not fall within the category of an economic land concession and is therefore exempt from the 10,000 hectare limit. Similarly, the council claimed that those who lost homes were illegal settlers living on state public property.
"In consideration of those illegal settlers, the land lease agreement had undergone the most careful review and was submitted to multiple inter-ministerial meetings for approval in order to develop an appropriate mechanism and procedures for their resettlement to avoid forced evictions," the CDC stated.
On Sept. 16, the Chinese Embassy in Phnom Penh lashed out at the US for sanctions applied to what it called "a large-scale comprehensive project" that "complies with the laws and regulations of Cambodia."
"The US government has allegedly used its own regulations to impose sanctions on Chinese firms in Cambodia," said the embassy through a statement on its official Facebook page. "This is an act of repression. The US crackdown on legal investment by Chinese enterprises in Cambodia not only undermines the legitimate interests of enterprises, but also a complete violation of Cambodia's sovereignty."
UDG's development project has been plagued by controversies, including the claim made by the US that China was planning to develop military assets in the form of a deep sea port in Koh Kong Province—a claim vehemently denied by the Cambodian government.
OFAC's Growing Interest in Cambodia
Cambodia has recently drawn more attention from OFAC and three Cambodians have been hit with sanctions in the last two years.
General Kun Kim and Oknha Try Pheap were hit with Magnitsky sanctions in December 2019, along with their families and associated companies. The pair were both accused by the US of perpetrating human rights abuses through Kim's role in UDG's development project in Koh Kong Province and for Pheap's illegal timber empire.
Meanwhile in June 2018, General Hing Bunheang—commander of the Prime Minister's Bodyguard Unit—also faced Magnitsky sanctions for his alleged role in the 1997 grenade attack on opposition lawmakers that killed at least 16 people.
Magnitsky sanctions will prohibit UDG from doing business with any US citizen or entity, effectively cutting the Chinese developer out from the US financial system. Analysts have previously noted that this can be especially debilitating in dollarized economies such as Cambodia, with former US Treasury Secretary Jack Lew warning that should Magnitsky sanctions be over-used or overly effective then they risk a currency migration from those being sanctioned.
"We must guard against the impulse to reach for sanctions too lightly or in situations where they will have negligible impact," said Lew in an official statement in 2016. "And we must be conscious of the risk that overuse of sanctions could undermine our leadership position within the global economy, and the effectiveness of our sanctions themselves."
Lew was pointing to the risk of devaluing the dollar by weaponizing it through Magnitsky sanctions, arguing that those who are restricted from using US dollars will resort to using other currencies. This, Lew warned, could have a negative impact on the value of the dollar should another currency arise that is free from the risks of OFAC sanctions.
Could Embracing the Riel Undermine US Sanctions?
Cambodia's own process of de-dollarization has begun in earnest, with the National Bank of Cambodia in May 2020 announcing that it would be phasing out $1, $2 and $5 bills from circulation. Similarly, many financial institutions have offered better rates of interest and other perks for loans taken out in Khmer Riel and real estate developers have offered discounts for buyers using Cambodia's national currency. All of this points towards a greater move away from the dollarization that has helped to make Cambodia an attractive destination for foreign investors, but it is unclear how fast the process will move or whether the threat of US sanctions has played a role in the decision.
However, research published in the MIT Press Journal of International Security in July 2019 argued that undoing the decades of US-centric global financial and economic systems would remain difficult for other actors to alter.
"Highly asymmetric networks allow states with (1) effective jurisdiction over the central economic nodes and (2) appropriate domestic institutions and norms to weaponize these structural advantages for coercive ends," the study's authors wrote, adding that US dominance in the global financial network allows for the monitoring of strategically valuable information and the ability to deny adversaries access to the network.
This is precisely how the Magnitsky sanctions work—denying rights abusers access to the global financial system that is, for the most part, led by the US. Whether Cambodia's decoupling from the US dollar will reduce the impact of further Magnitsky sanctions remain to be seen, but with the UK expanding their own Magnitsky-style legislation at the same time that both the European Union and Australia are considering their own, the list of alternative currencies may soon shrink further.
Related Articles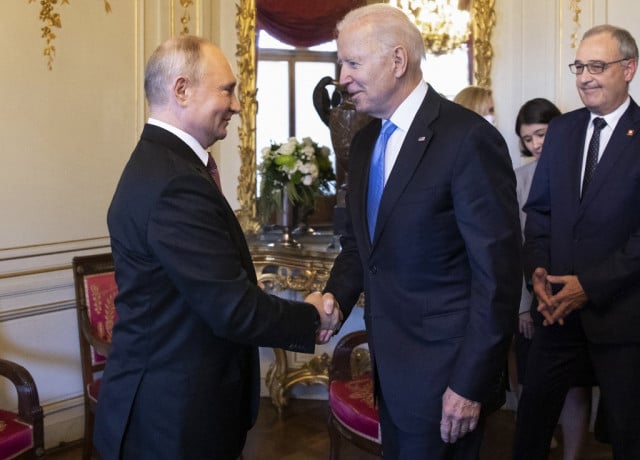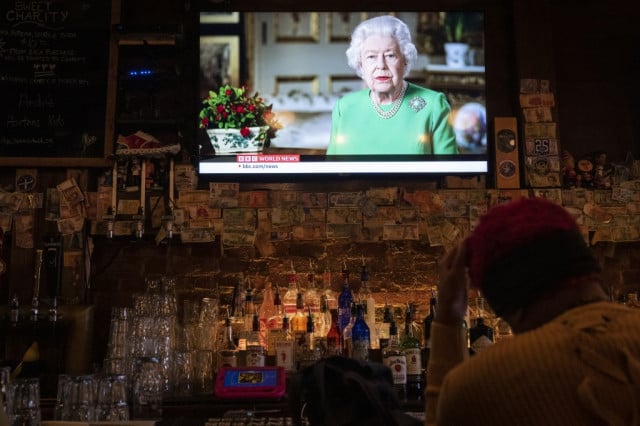 September 9, 2022 7:24 AM