Cambodia Ranks the Lowest among ASEAN Countries on the Corruption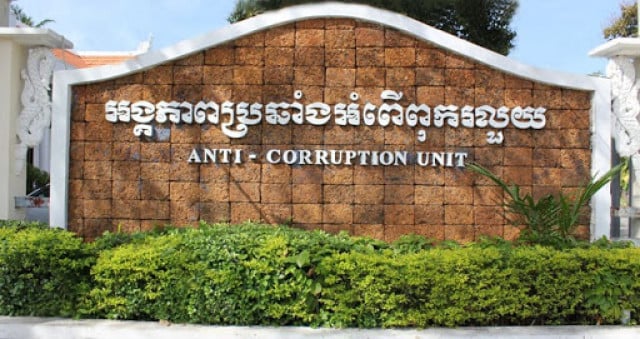 Phoung Vantha and Romdoul Chetra
January 29, 2021 5:11 AM
As the Cambodian government denies the validity of the rating
PHNOM PENH--Transparency International released its 2020 Corruption Perception Index on Jan. 28, ranking Cambodia above Afghanistan and North Korea but rating it the lowest among ASEAN countries, a rating that the Cambodian government vehemently rejected on Jan. 28, saying that the index did not reflect the facts in the country.
The index lists 180 countries' levels of public-sector corruption based on the perception of experts and private sector professionals. For 2020, New Zealand and Denmark ranked at the top of the list followed in second place by Singapore, Finland, Sweden and Switzerland, which received the same score.
According to Transparency International Cambodia (TIC), "Cambodia's results reflect some progress the country has made, including in its efforts to reduce corruption in the private sector, reform public financial management mainly through the strengthening of resource mobilisation, foster e-government and improve public services, particularly in response to Covid-19.
"The improvement, however, has not changed the overall perception of experts and business executives, particularly when key structural and systematic reforms that seek to tackle grand and political corruption and strengthen the rule of law are deemed to have made little to no progress," the release read.
Cambodia received a score of 21 for 2020, which was one point higher than in 2019, ranking 160 on the list of 180 countries compared to 162 in 2019.
"A persistent low score on the CPI index indicates ingrained political and institutional shortcomings in a country," said Pech Pisey, executive director of Transparency International Cambodia (TIC). "In the time of COVID-19, corruption poses a double-threat for many low-income economies."
"Although Cambodia has achieved noticeable results in its COVID-19 responses as well as in its public administration and public financial reform programmes, the CPI score suggests that far more need to be done to address this most pressing issue," he said.
According to TIC, measures recommended include establishing accountability mechanisms and ensure checks and balances at both the national and sub-national levels in the country; strengthening the institutions responsible for promoting the rule of law and address the gaps in the implementation of anti-corruption legislations; and enabling active participation of civil society organizations], the media and the population in the fight against corruption.
Cambodian government spokesman Phay Siphan responded on Jan. 28 that the government has implemented a great many reforms in all sectors to eliminate corruption and attract foreign investments to the country.
Measures have included providing services digitally to ensure transparency, he said. "[A]ll the applications for investments and investment [information] are in the computer system," he said. [T]herefore, the payment of fees and charges (taxes) [are processed] through computer systems so that it is transparent."


The judicial reform is also part of helping Cambodia eradicate corruption, Siphan said. In fact, several officials have been arrested and prosecuted for corruption, abuse of the law and power, he said. And people can send messages by Facebook to Prime Minister Hun Sen and Interior Minister Sar Kheng to report on officials or government institutions failing to provide the expected services or demanding money from people, Siphan said.
Cambodia has also cooperated with US and Australian government agencies to monitor investments and prevent money laundering in the country, he said. In 2020, Cambodia adopted an anti-money laundering law after being put on the European Union's list of "High-Risk" Nations for money laundering. "We have a foreign money laundering control unit at the National Bank of Cambodia to monitor the flow of foreign money," Siphan said. "We have mechanisms…to fight corruption."
According to the Transparency International Cambodia press release, the 2020 CPI indicates that a majority of countries are showing little to no improvement in tackling corruption. As for Cambodia, the release read, "on both the World Justice Project Rule of Law Index 2020 and the Varieties of Democracy 2020 index, which measure countries' efforts to advance the rule of law and democratic development respectively, Cambodia continues to receive the lowest scores."
As of Jan. 29, Anti-Corruption Unit Chief Om Yentieng could not be reached for comment.
Related Articles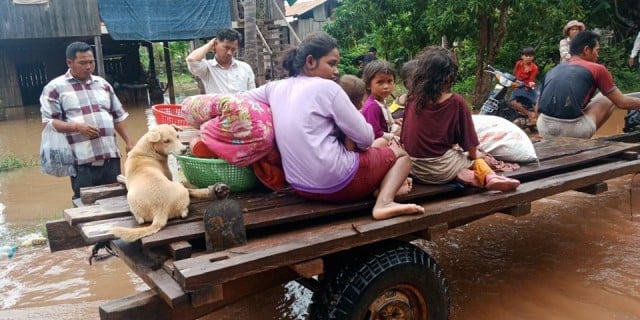 September 7, 2019 1:39 PM