Cambodia Records 790 New Covid Cases, 22 Deaths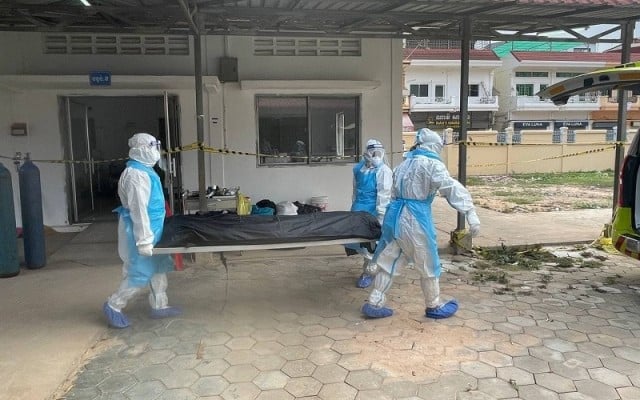 43 people including monks at Toul Tumpoung pagoda contracted the virus

PHNOM PENH--Cambodian health authorities on July 19 reported that 790 new Covid-19 cases were detected while another 22 patients succumbed to the virus.
These brought the total number of coronavirus cases to date to 67,971, with the death toll reaching 1,128, the Ministry of Health said in a press statement.
In the meantime, 1,080 coronavirus patients have recuperated and been discharged from hospital, which brought to 60,017 the number of recoveries since the start of the pandemic.
As of July 18, a total of 5,911,545 persons had received their first dose of the Covid-19 vaccine in the country while 4,131,057 persons had received the two required doses.

20 monks in Phnom Penh were found positive for Covid-19

43 people and Buddhist monks at Toul Tumpoung pagoda were found to have contacted the coronavirus. Among them, there are 20 monks and 23 laymen.
According to Chheng Chiek, Chief of Sangkat Toul Tumpong 1, all of them only have mild symptoms and are currently being treated at the Tuol Pongro Medical Center.
Following the detection, Chiek said Chamkarmon District's authorities decided to close the pagoda temporally.
According to him, 43 infected patients are among 113 test-takers, and those having direct contact with infected individuals have also been undergoing quarantine at the pagoda.
Related Articles