Cambodia Register No New Case of COVID-19 for the Fifth Day in a Row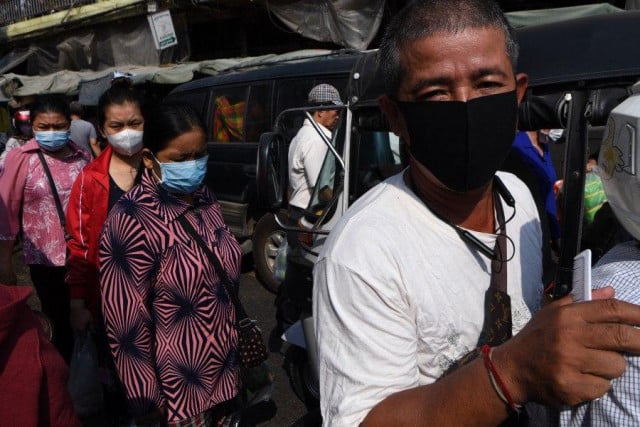 Phoung Vantha
April 17, 2020 3:53 AM
The authorities, however, maintain temporary international travel restrictions

PHNOM PENH--The Ministry of Health on Friday (April 17) announced that, for the fifth consecutive day, no new case of Coronavirus Disease 2019 (COVID-19) had been detected in Cambodia.

The official number of confirmed cases remains at 122. Among them, 98 patients have recovered and 24 remain under care in hospital.

However, several measures remain in place to prevent the spread of the disease.

The Ministry of Foreign Affairs and International Cooperation announced Friday that the government is maintaining the temporary suspension of travel into Cambodia for foreigners from France, Germany, Iran, Italy, Spain, and the United States.

"The travel restrictions and the suspension of visa exemption policy, issuance of tourist visa, e-visa and visa on arrival to foreigners as well as all health measures including the requirements for a medical certificate and insurance, as stipulated in the Ministry's Note No.734 dated 27 March 2020, shall remain in force," the ministry said on its Facebook page.

All travel restrictions and suspension are temporary and shall continue to apply until the situation of COVID-19 is relieved based on a joint assessment between the Ministry of Health and the World Health Organization (WHO), the ministry added in its post.

Minister of Health Mam Bun Heng asked the Minister of Labor and Vocational Training to tell migrant workers coming from Thailand to go into self-isolation for 14 days when they go home. More than 50, 000 Cambodian workers returned before the Thai authorities closed the border on March 23 as a measure to curb the spread of the coronavirus. Cambodian health officials and local authorities have also followed up to make sure the workers took the necessary measures when they got home.

As of Friday morning, the number of COVID-19 confirmed cases stood at 2.16 million worldwide according to the Johns Hopkins University's Coronavirus Resource Center. The number of deaths due to the disease was 144,221 persons.
Related Articles