Cambodia rejects UN Human Rights Chief's Concern over Freedom of Expression Crackdown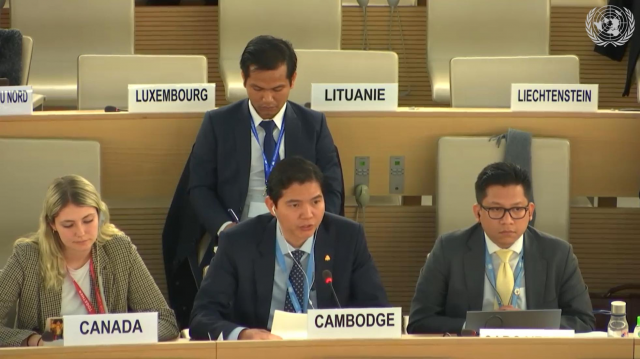 Torn Chanritheara
June 5, 2020 4:24 AM
The government's goal is to stop fake news in the midst of COVID-19, its statement reads
PHNOM PENH—The Cambodian Mission to the United Nation (UN) Office in Geneva has strongly refuted the statement made by the UN Human Rights chief who expressed concern regarding the restrictions imposed on freedom of expression in the country amid the Coronavirus Disease 2019 (COVID-19) pandemic.
"Political discourse and commenting on public affairs with insult, incitement to commit felony, call for rebellion against a democratically-elected government, and purposeful or unintentional spread of fake news and disinformation do not equate freedom of expression and legitimate speech," the Cambodian mission statement read on June 3.
Fake news and disinformation are no less malicious than the coronavirus is a vicious aliment, the statement said, adding that the government "legitimate measures" were meant to shield the right of every citizen to live without fear, hatred and discrimination, enabling the voice of law-abiding citizens to be heard loud and clear.
"Therefore, the steps taken cannot be construed as clampdown of freedom of expression and press," the Cambodian mission message said.
In a statement on June 3, UN High Commissioner for Human Rights Michelle Bachelet said that the pandemic had led to the further tightening of censorship in several countries, along with the arbitrary arrest and detention of people critical of their government's response or for simply sharing information or views about COVID-19.
"Arrests for expressing discontent or allegedly spreading false information through the press and social media have been reported in Bangladesh, Cambodia, China, India, Indonesia, Malaysia, Myanmar, Nepal, the Philippines, Sri Lanka, Thailand and Viet Nam," she said.
In Cambodia, Bachelet wrote, the UN Human Rights Office has documented the arrest of 30 individuals, including six women and a 14-year-old girl, for public comments and social media posts related to COVID-19. A number of them have been charged with spreading "fake news" or "false information," for incitement to commit felony, or for plotting against the government, Bachelet said.
"Fourteen remain in detention, 10 of whom are associated with the Cambodia National Rescue Party (CNRP), the main opposition party dissolved in 2017," she added.
Cambodia's Permanent Mission in Geneva responded the same day to Bachelet's comments, expressing its utter dismay over the report, and saying it was based on unverified and selective source of information.
The mission also urged Bachelet and her office in Cambodia not to rely on a handful of media and NGOs as source of information but to rather value genuine communication with the government to verify accounts.


Related Articles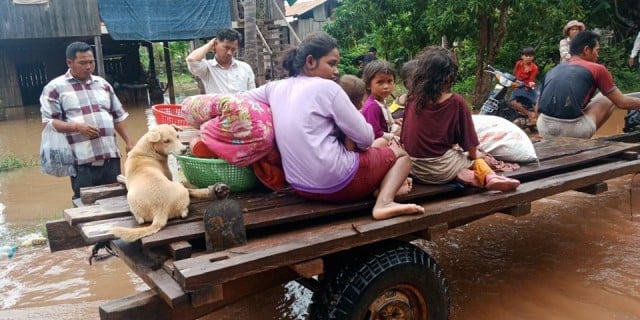 September 7, 2019 1:39 PM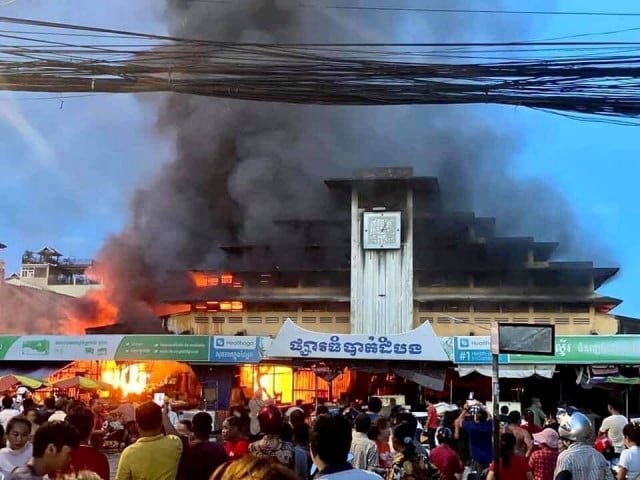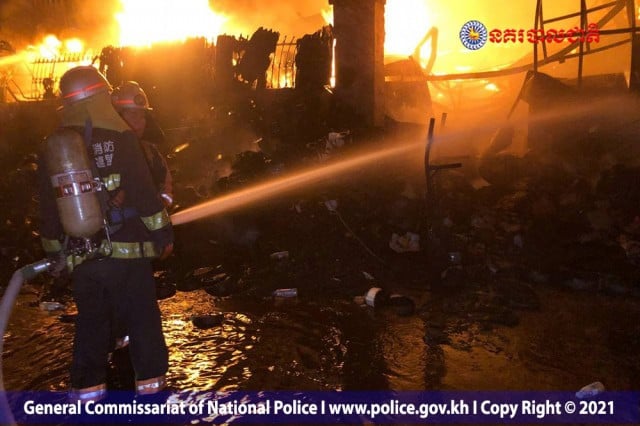 January 29, 2021 10:20 AM