Cambodia Repatriates Cambodians from Malaysia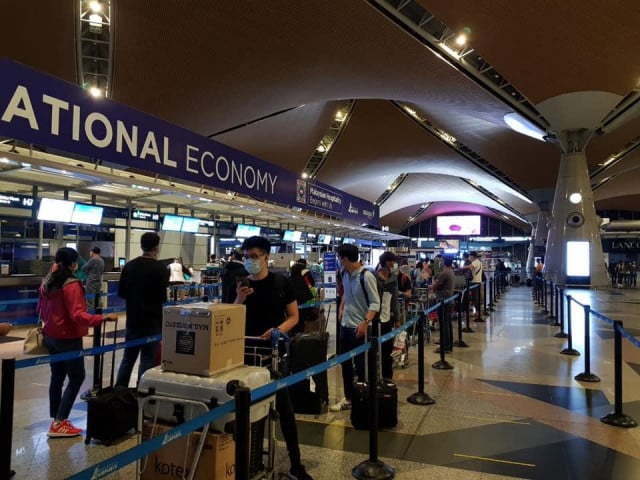 Phoung Vantha
July 3, 2020 12:28 PM
However, a group of Cambodian workers remain stranded in Jordan, according to an NGO

PHNOM PENH-- A flight carrying 44 Malaysians and bringing home 148 Cambodians arrived at Phnom Penh International Airport on July 3.

This was the third flight coordinated by the Cambodian and Malaysian authorities, according to the Malaysian embassy. The next one, which will bring back more Cambodians still in Malaysia is scheduled for July 9, the embassy said in a message on its Facebook page.

A number of Cambodian students and workers have recently been able to return from India and Indonesia in addition to Malaysia with the help of the Cambodian authorities. Due to the Coronavirus Disease 2019 (COVID-19), they could not continue to either work or study in those countries and were hoping to come home.

However, the NGO Center for Alliance of Labor and Human Rights (CENTRAL) on July 1 called on the government to help Cambodian workers who are trapped in Jordan.

Vega Textile Co., Ltd, and Camel Textile International Corporation—two garment factories located in the city of Al-Karak in Jordan—had the responsibility of purchasing plane tickets for their Cambodian workers to go home. However, they failed to do so or let these workers know whether they would get tickets later on, said Tola Moeun, executive director of CENTRAL, in a statement.

Moreover, the two companies took about $1,000 out of each worker's wages for social insurance but failed to make the payments. As a result, at least 21 Cambodian workers have been trapped in Jordan without employment or income for more than three months, the statement read.

The Myanmar government has rescued Burmese workers who were the same situation in Jordan, Moeun said. "The Cambodian Government should follow Myanmar's example and, as it did for Cambodians trapped in Malaysia, liaise with airline companies to organize repatriation of these Cambodian citizens trapped in Jordan without employment or income," he said.

Among people who recently came from Malaysia, Indonesia and India, two Cambodian patients identified by the Ministry of Health to be infected with the Coronavirus Disease 2019 (COVID-19) are still hospitalized. They are respectively 23 years old and 15 years old.

Other passengers found infected with the coronavirus have since recovered.

As of 29 June 2020, a total of 131 COVID-19 were identified in Cambodia since the start of the pandemic in late December. Among them, 11 remain under treatment, according to the Ministry of Health.




Related Articles